Go back
"Entrance Hall at Guisachan B.C.", 1891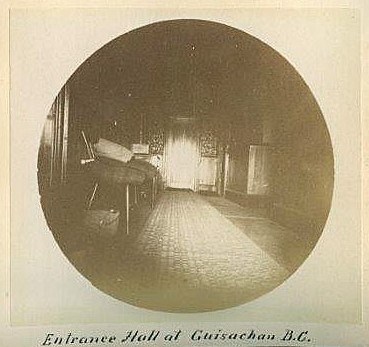 Credit: Courtesy of the current Lord Aberdeen
Ishbel Aberdeen's Kodak photograph from The Guisachan Album, private archives owned by the current Lord Aberdeen.
This is one of the only interior Kodak photos of Guisachan House.
The wainscoting with (wall) paper above is visible in this early photo. Lady Aberdeen took this photo while standing at Guisachan's front door looking down the hall towards the kitchen and servant area.