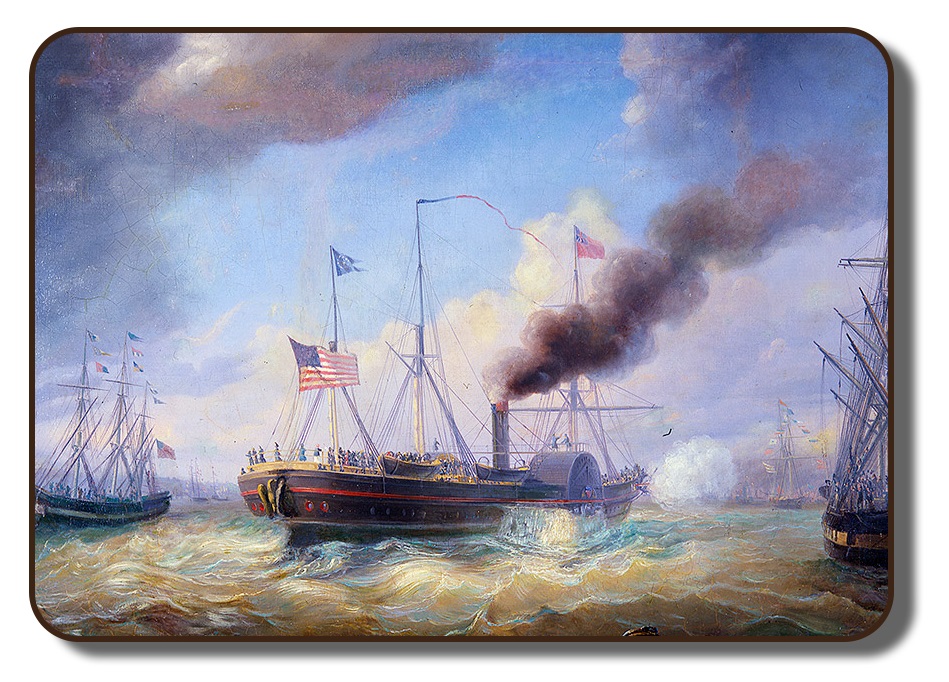 Painting by Louis Gamain. National Museum of American History, Smithsonian Institution, 78-18091
Excerpt from a painting of the vessel called 'The Atlantic' which transported the team from New York, United States of America to Southampton, England.
"The Paris Crew" travelled from Saint John to Portland, Maine then to New York, New York and across the Atlantic to Southampton, England and then to Paris, France on a steam paddle ship.