Go back
Paris Crew Trophy Presentation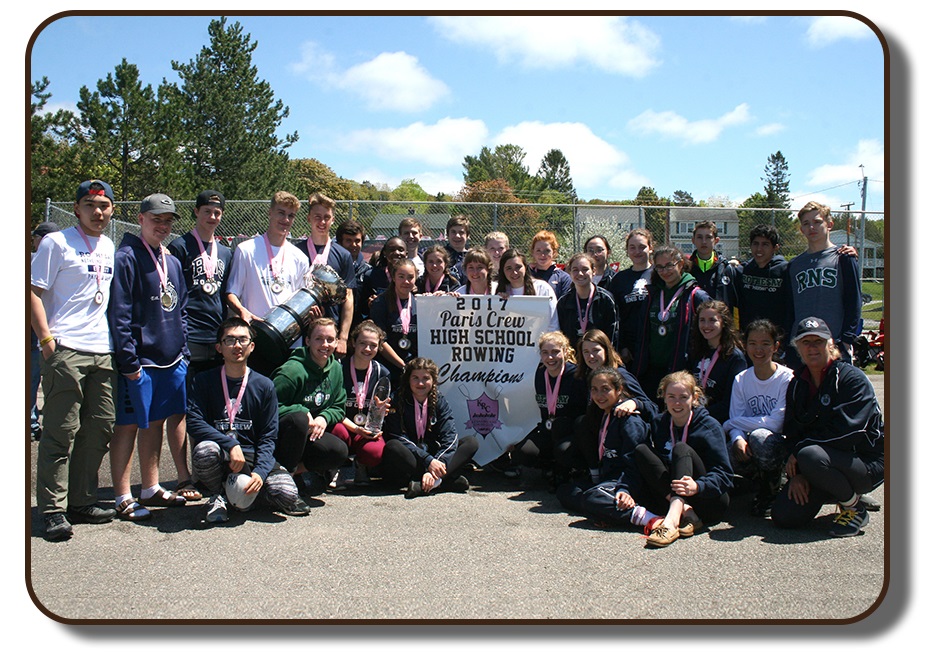 Rothesay Netherwood School team, members include:
(Back row, left to right) Mark Sun, Matthew Morehouse, Cameron Hickman, Ryan Bessey, Ian Morrison, Javier Azagra, Ore Alugo, Charles Beaton, Angus Oxley, Ariel Van Doleweerd, Robyn McLean, Lina Lee, Katherine Chisholm, Alfredo Gonzalez, Carlos Ortega, Juan Manuel Llano.
(Middle row, left to right) Regina Conchas, Lucinda Laskey, Emily Parsons, Maria Azcarraga, Shayna Earle, Romi Lefel.
(Front row, left to right) Yikan Liu, Jennifer Dykerman, Heather Chisholm, Ella MacLean, Maddie Beck, Elisabeth Inselkammer, Ines Andrade, Erin Usher, Mira Stephenson, Chang Liu, Dolores Young.