Go back
The Formation of "The Paris Crew"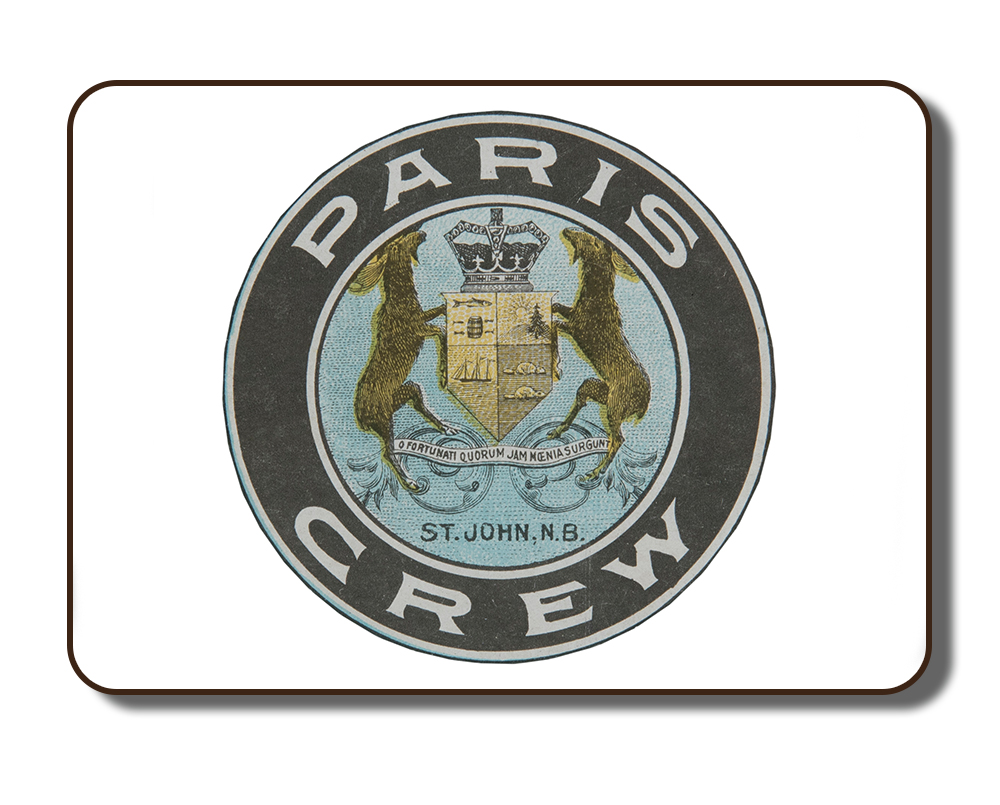 Source: The Evening Times, March 3, 1906
The following article is recounted over the sounds of the ocean in the background.
THE EVENING TIMES – 3 March 1906
How the Paris Crew came into being is an interesting story.
Samuel Hutton rowed in a boy's crew, known as the Brittain crew, in 1859, composed of William Brittain, William Perkins, Samuel Hutton and Samuel Brittain. They were successful in several races in that year and in 1860.
In 1861, on May 24th, Elijah Ross, Robert Cox, Gilbert Cox and Wesley Baker rowed the Brittain crew in a match from Reed's Point around Partridge Island and return. Something happened to Robert Cox and Hutton's crew won after leading for two-thirds of the distance.
In 1862, Robert McLaren, George Nice, Edward Woodward and Elijah Ross rowed at Father Dunphy's picnic at Bay Shore, against a crew composed of Robert Fulton, Edward McAuley, Robert McAuley and Fred Mailman, and the Indiantown crew. Indiantown was the winner, Ross' crew second and Fulton's crew third.
In 1863 Samuel Hutton and Elijah Ross purchased the lap streak boat the J. A. Harding from Chris Boyle. She was rowed the same year by the two Brittains, Samuel Hutton and Robert McLaren. Elijah Ross did not row in difference to his father's wishes. In the race with Indiantown that same year, Indiantown won.
In 1864 William Brittain went out of the crew and Robert Fulton took his place. They were to race at the Masonic picnic at Bay Shore against the Indiantown crew and the Sand Point crew. Owing to rough water, the race was postponed, but came off a little later in the Harbour. Indiantown won, with the J. A. Harding second.
Three weeks later Elijah Ross went aboard the J. A. Harding in Samuel Brittain's place. The crew met the Indiantown crew in their shell, the Thetis, at Father Dunphy's picnic at Bay Shore and the J. A. Harding won. The same Fall they rowed Indiantown in a six-mile race on the Kennebecasis and were defeated by three seconds.
In 1865 they doubled the stakes and rowed Indiantown again on the Kennebecasis and defeated them.
In 1866 they raced Indiantown, the Reed's Point crew, the New Neptunes and the Logan crew. The race took place at Father Dunphy's picnic at the Bay Shore and the J. A. Harding won.
Price took McLaren's place in this race and the crew became Fulton, Ross, Hutton and Price. Thus for the first time the crew came together in one boat. The same Fall they rowed the M. D. Austin crew on the Harbour and defeated them.
In 1867 they rowed at Paris in two races, one forty minutes after the other. It was for the world's championship and eight crews were entered in each race. The St. John men won both and became known as "The Paris Crew".