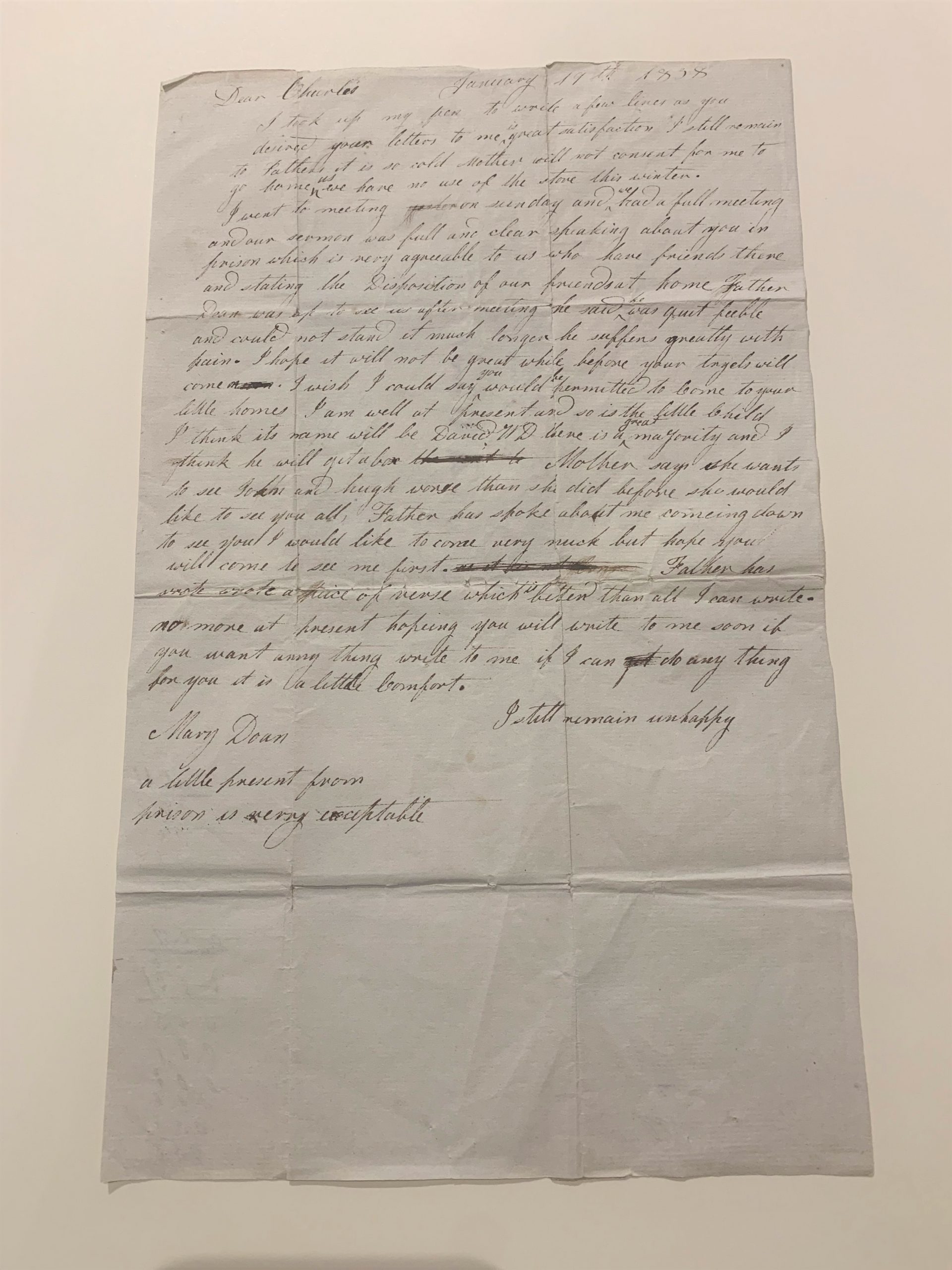 Image-Sharon Temple National Historic Site & Museum 
This letter is from Mary Doan to her husband Charles Doan while he was in jail for the Rebellion on 1837. A transcription of the letter is below:
"Dear Charles                                                                              January 19th, 1838
I took up my pen to write a few lines as you desired in your letters to me is great satisfaction. I still remain to father's it is so cold mother will not consent for me to go home as we have no use of the stove this winter. I went to meeting on Sunday and we had a full meeting and our sermon was full and clear speaking about you in prison which is very agreeable to us who have friends there and stating the disposition of our friends at home. Father Doan was (unreadable script) to see us after meeting he said he was quite feeble and could not stand much longer he suffers greatly with pain. I hope it will not be great while before your Angels will come. I wish I could say you would be permitted to come to your little home. I am well at present and so it the child I think its name will be David W D. There is a great  majority and I think he will get a box. Mother says she wants to see John and Hugh worse than she did before she would like to see you all. Father has spoke about me coming down to see you I would like to come very much but hope you would come to see me first. Father has wrote a piece of verse which is better than I can write.
No more at present hoping you will write to me soon if you want any thing write to me if I can do any thing for you it is a little comfort.
Mary Doan
I still remain unhappy
A little present from prison is very acceptable."