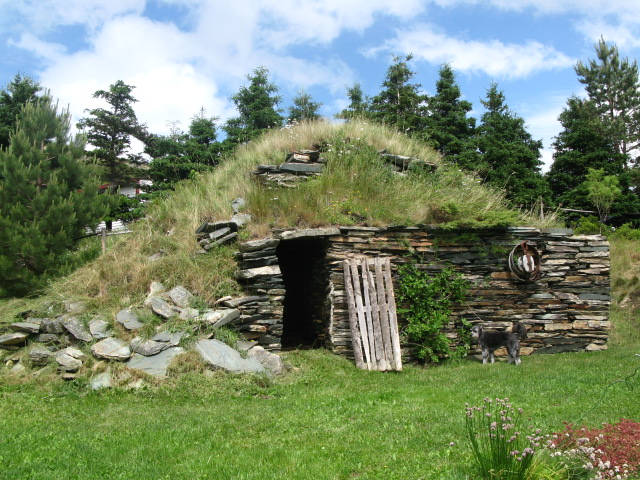 Photographed in 2011 by Julie Pomeroy, Crystal Braye, and Jo Shawyer.
The Spence Root Cellar in Brigus, Newfoundland, is owned by Marcia Spence. The cellar was originally built in the mid-1800s by Sandy Roberts and was used to store vegetables up until the 1960s.
This root cellar has a stone wall foundation that is built into the hill, mounded with rocks on both sides, and has a stacked rock exterior on the front.