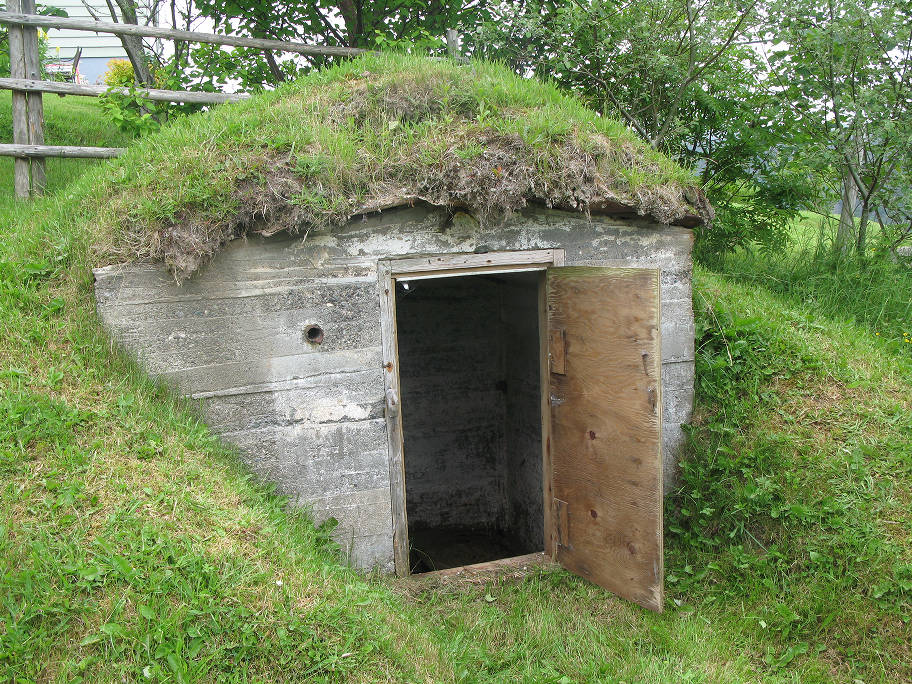 Photograph courtesy of Julie Pomeroy, 2011.
Griffiths Root Cellar is located in Ship Harbour, Newfoundland. Built in 1950, the cellar is owned by the son of Pat Griffiths, and is no longer in use as a root cellar due to previous flooding resulting in the cellar being used as a well.
The hillside cellar has three sides and roof covered with earth, measures approximately 2m x 2m, and is made of concrete.