Go back
English Root Cellar Exterior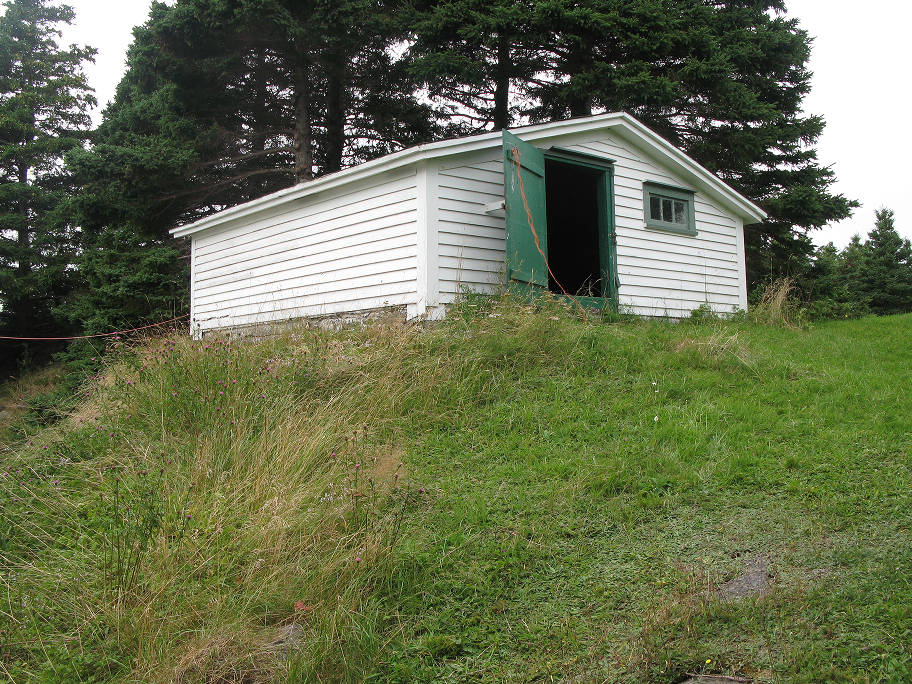 Photo courtesy of Julie Pomeroy and Jo Shawyer, September 2011.
Owned by the English Family in Colliers, Newfoundland, the English root cellar was built in the late 1800s or early 1900s by Richard Skanes, the original property owner.
The cellar foundations are built into the hill and above is a shed with a hatch entrance on the floor with a ladder allowing for access down into the cellar.