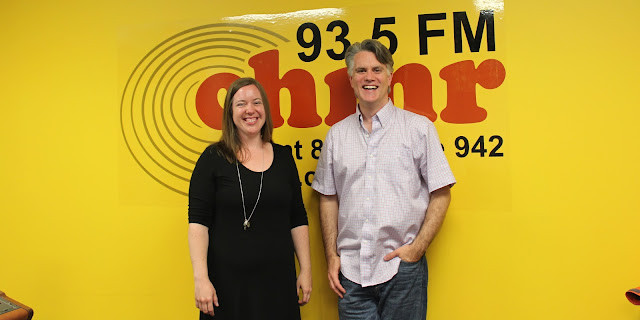 August 1, 2011 – Julie Pomeroy and Crystal Braye interview Sarah Ferber from the Food Security Network of Newfoundland and Labrador about the use  of cold room root cellars and what they mean for the future of food security.
Crystal Braye: What do you think the cold cellar options, like root cellars, have for the future? Do you see them expanding? Coming back? 
Sarah Ferber: Yeah well, as Julie was saying before the interview, it really is helping people get back to basics and helping people to have access to food that's not dependent so much on finances and on environmental degradation, and things like that.
And having access to food that's sustainable, and local, and healthy, also provides a sense of worth and pride to the local communities and builds community food, is something that brings everybody together.
And it's a really common thread through our culture, so, root cellars are something that were really prevalent across the province and they are a common theme in our cultural traditions here, so trying to.. we've picked root cellars as the symbol of our project because they go back in Newfoundland and Labrador's history. And they are a symbol of that self sufficiency that we are trying to promote again.