Go back
Herber Parsons of Bryant's Cove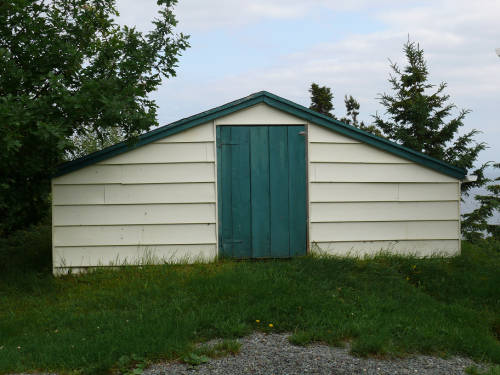 July 27, 2011 – Crystal Braye talks to Herber Parsons about his family root cellar and how they used it.
Herber Parsons: We used to store the vegetables in the cellar, so in the fall we would take up most of what we had, potatoes, carrot and turnip, sometimes cabbage, beets, that's mostly the stuff we had. And we'd put them in different pounds down in the bottom of the cellars underground.
And then, in the winter, there would be what we'd call a bedding, a board, planks would go over the top, that was the floor of the upper part and then we'd cover that with either cardboard or old blankets, and we'd get sawdust from the local mill, and put a layer of sawdust on it as insulation. So that would protect the vegetables. 
Crystal Braye: So you didn't put them directly into sand or sawdust themselves?
Herber Parsons: Some stuff, like we would put probably into a bucket or tub, sawdust probably for carrots. There could be some sawdust down in the bottom, but mostly it was just laid on the ground.
Crystal Braye: And each vegetable was in a separate pound? 
Herber Parsons: In a separate pound. 
Crystal Braye: And what about the cabbage? 
Herber Parsons: Cabbage mostly wouldn't last too long. That would be eaten fairly quickly. But mostly like the turnip and the carrot and the potatoes, that'll do most of the year. They would last for a long time at the bottom of the cellar. 
Crystal Braye: Through the winter? 
Herber Parsons: Yeah.