Go back
Andrew Boland of Outer Cove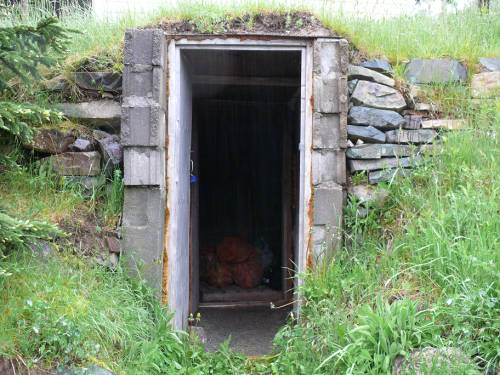 June 17, 2011 – Julie Pomeroy and Crystal Braye ask Andrew Boland what a root cellar is. 
Interviewer: Can you tell me what a root cellar is? 
Andrew Boland: A root cellar is a structure, or something built, for people to preserve vegetables, produce, that is built into the ground. So, you get the coolness out of the ground and some are built all below ground, or in the hillsides.
I think most commonly they were built into hillsides, or over small mounds or hills. And some of them were just one level, many of them were two levels, there was an above ground level that enabled a person to, during the winter time when there is lots of snow, to get into the cellar and get down.