Go back
George Pearce's Root Cellar, Elliston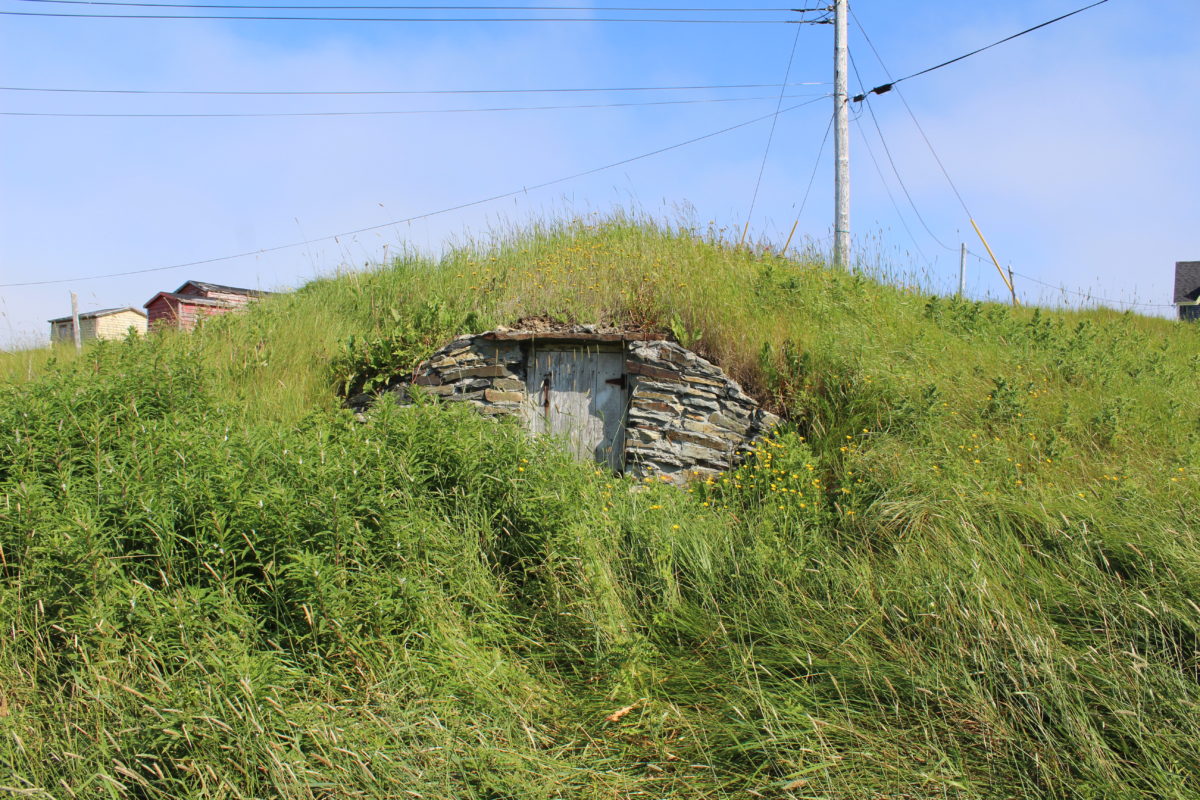 Photograph courtesy of the Heritage Foundation of Newfoundland and Labrador.
George Pearce's Root Cellar is also commonly referred to as Rex Chaulk's Root Cellar. Built in 1859, this hillside cellar has a small portion of its stacked stone exterior and wooden door visible amongst the vegetation growth on the hillside that it is constructed in.
This root cellar is still in use today.