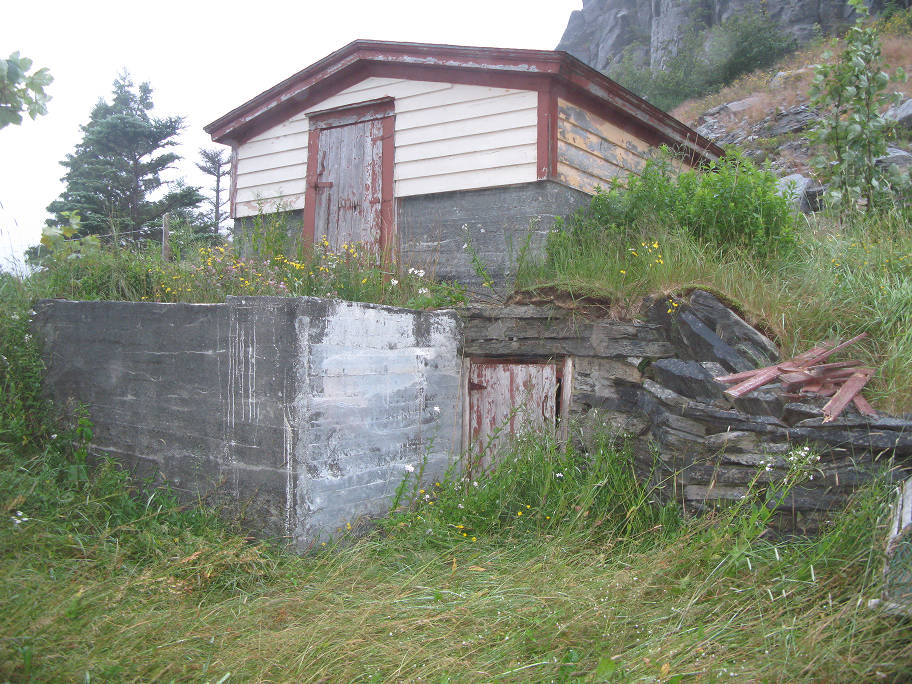 Photographed by Crystal Braye, July 2011.
This root cellar is an example of a rarer type of root cellar found in Newfoundland, a dual entrance cellar.
There are two ground level entry doors shown, one is to the right of the concrete formation next to the stack of stones. The second door is above, at the front of the wooden shed top house.