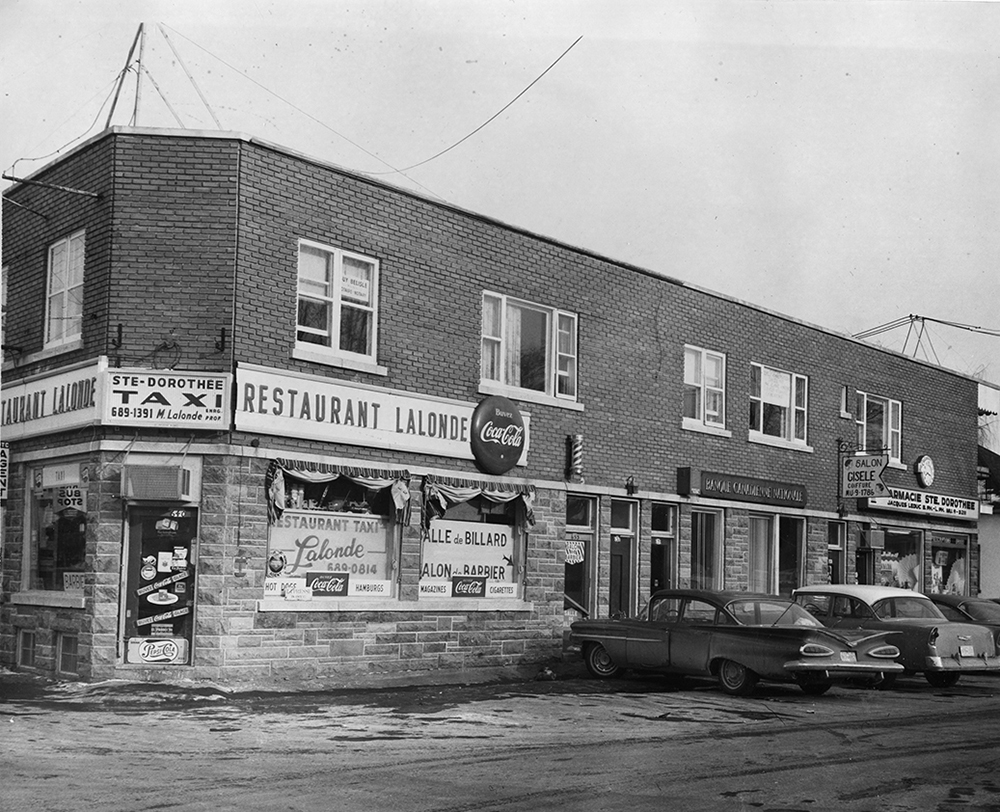 Neighbourhood businesses in Sainte-Dorothée, circa 1960. More precisely it is located in 5 place publique, Sainte Dorothée.
Reference: Centre d'archives de Laval, P56/017021, Fonds Famille Legault
Neighbourhood businesses sometimes offered an unusual combination of services, as can be seen here. A taxi service, a restaurant, a hairdressing salon and a drugstore were all housed in the same building.