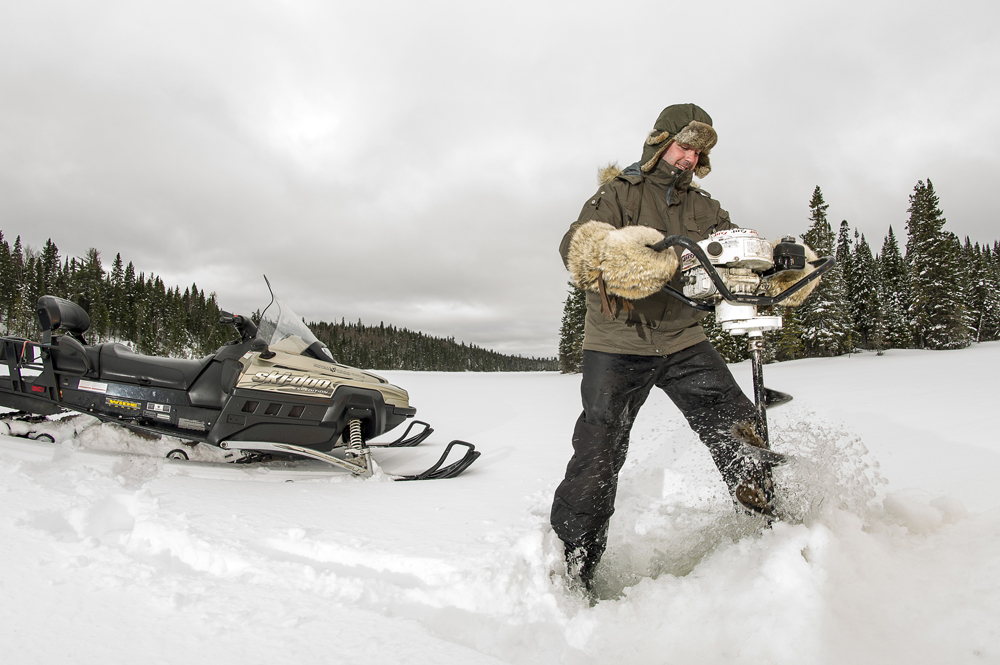 @tourisme Haute-Mauricie, La Tuque, 2013 March
Several outfitters offer winter ice fishing. Outfitter employees must drill a hole in the ice so that their clients can install their tip-ups.
A tip-up is a fishing device used for ice fishing. The line is wound on a lever and the device is held in place with snow.