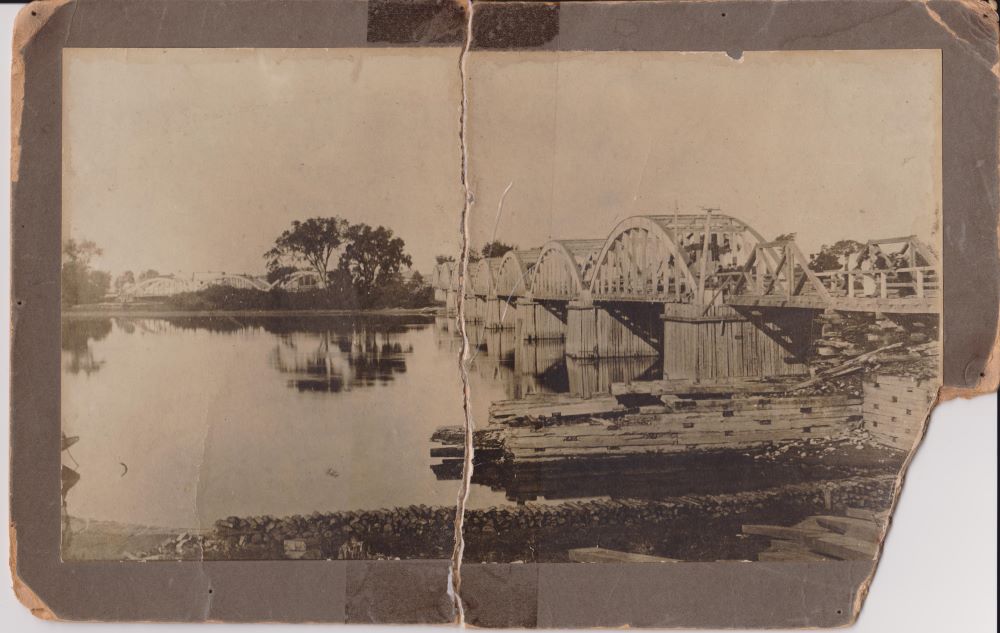 Bridge destroyed by the 1894 scree, archival photograph.
Source: Société d'histoire de Sainte-Anne-de-la-Pérade
The 1894 Saint-Alban scree on the Sainte-Anne River had consequences up to the mouth of the river, destroying several buildings and infrastructure on its path. Built in 1862, the Sainte-Anne-de-la-Pérade car bridge is swept away by debris on the day following the catastrophe.