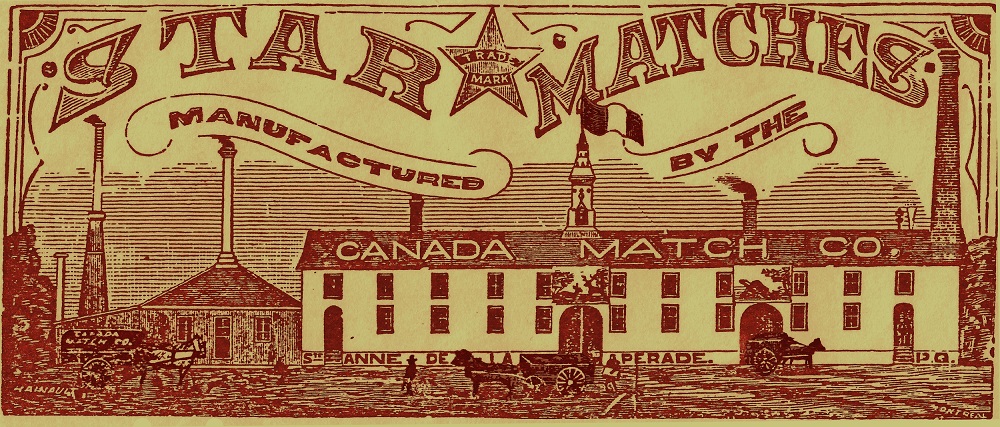 Poster of the Canada Match Company, archival document.
Source: Maurice Laganière
In 1922, Jacques-Maurice Laganière opens a general store. The ground floor serves as a match factory and the upper floors house the Laganière family. A few years later, the enterprise became the Canada Match Company and moved to a much larger factory.