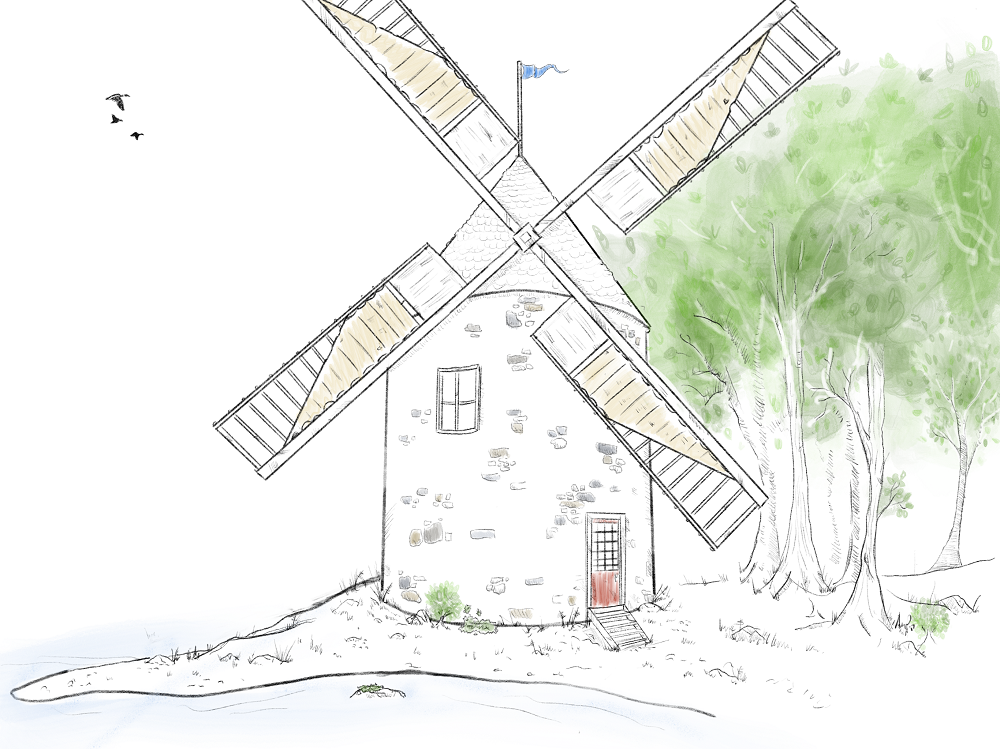 The île du Large Windmill, drawing, 2017, Alexandre Pétrin.
Source: Domaine seigneurial Ste-Anne
In accordance with the seigneurial regime, the seigneur was required to build a windmill on the lands granted to him during his first year of occupation. In return, the peasants were obliged to grind their grain there.