Go back
Criminal Proceedings Against Mathurin Tessier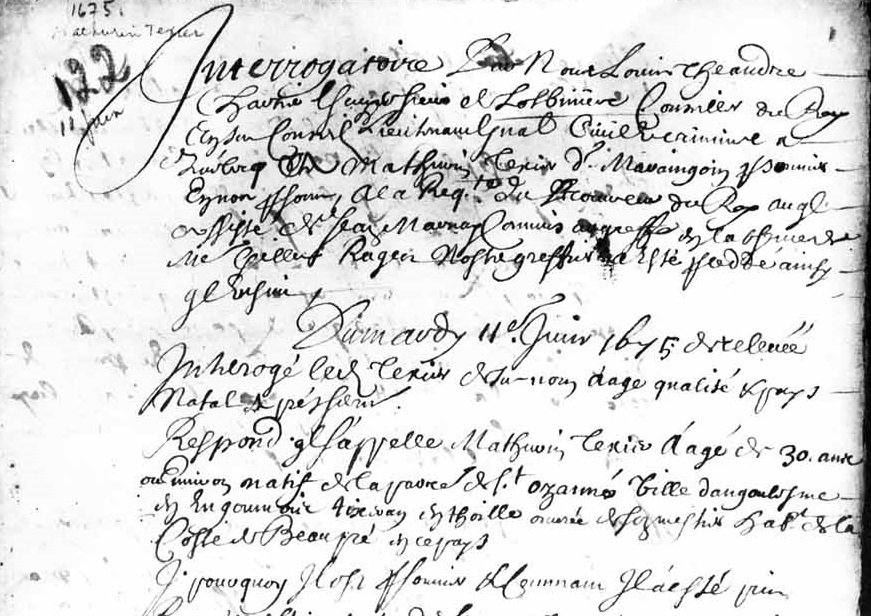 Criminal proceedings against Nicolas Daudelin said to be Champagne, Mathurin Tessier said to be Maringouin and Antoine Gaboury and others, accused of having conspired to go and loot the people of Sieur Bazire in Rivière-du-Loup, textual archive, July 4-11, 1675, Cour de la prévôté de Québec.
Source : Bibliothèque et archives nationales du Québec
In 1675, several inhabitants, including Mathurin Tessier, are accused of having stolen from people working for Sieur Charles Bazire, representative of the Dutch West India Company at Rivière-du-Loup. This is an example of conflicts that can arise in the colony and sometimes lead to criminal proceedings.