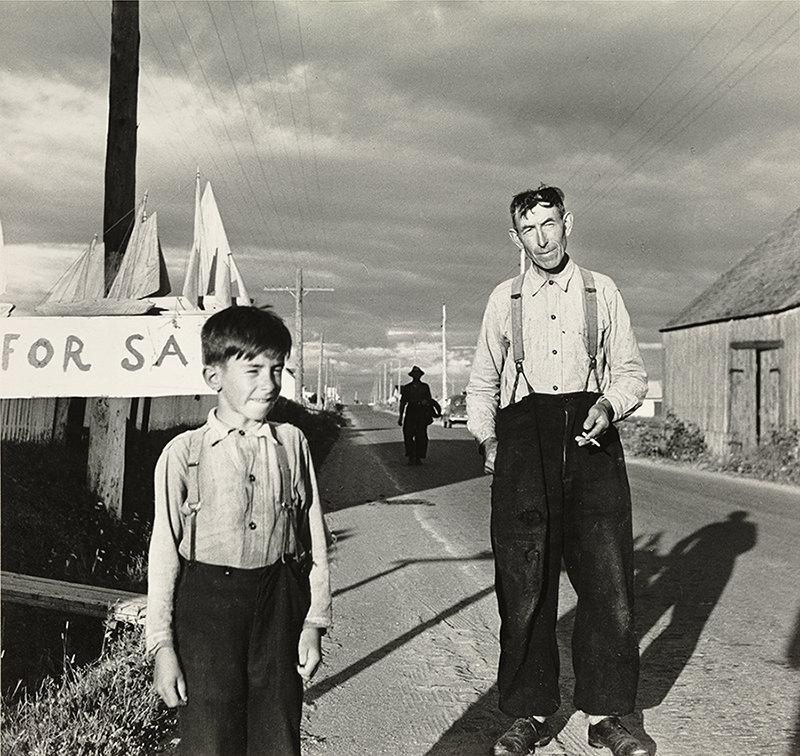 Gelatin Silver Print
Joseph Huard, sculptor of miniature boats, and his son, at the edge of the road at sunset, L'Anse-aux-Gascons, 1950
39.4 x 41.5 cm
Musée national des beaux-arts de Québec
Gift of François and Didier Morelli
2017.309
© Lida Moser Succession
Photo Credit : MNBAQ, Idra Labrie
Lida Moser was one photographer who was as interested in the people selling handicrafts as the handicrafts themselves.
Her work had appeared in American fashion magazines. In 1950, Moser undertook a tour of the province of Quebec for Vogue and Look magazines, taking photographs of residents in Montreal and Quebec City and in towns and villages throughout the province.
She got as far as Gaspé and Percé. She was most interested in the people. In Percé, she fell under the charm of the children. With their broad smiles and simple clothing, they were perfect subjects for a photographer with a keen eye for the human story and lifelong interest in photo realism.