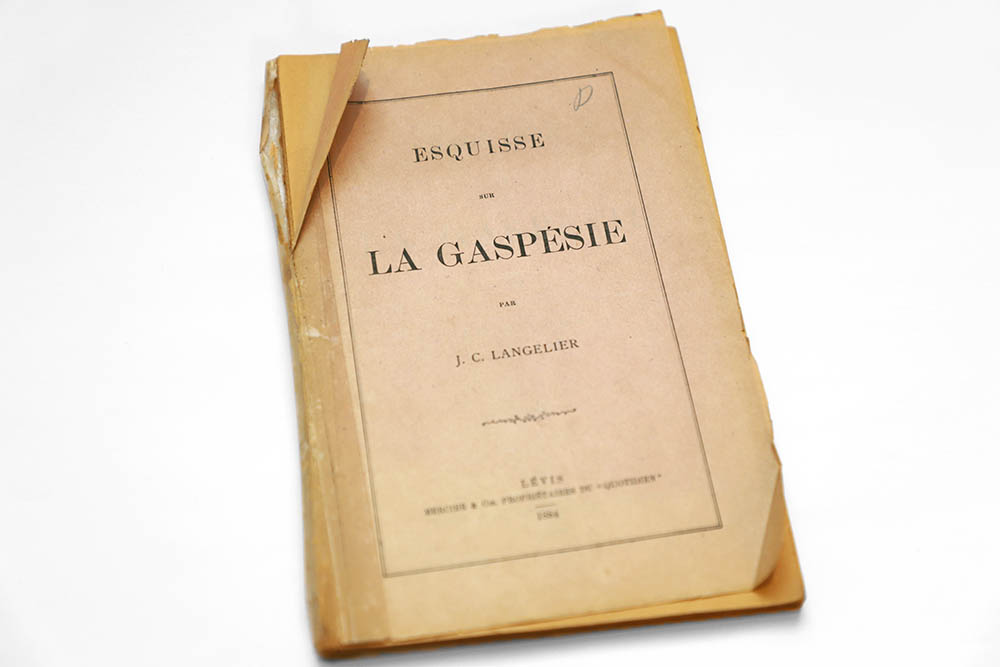 Booklet
Esquisse sur la Gaspésie, 1884
J. C. Langelier
Lévis
Les Amis des Jardins de Métis Collection
Sainte-Anne-des-Monts was for decades the last outpost along the northern slope of the Gaspé Peninsula. It was where the road ended, quite literally. Only a walking path connected to the rest of the peninsula.
Situated on a sandbar at the mouth of the Ste-Anne River, the town was the jumping off point into the mountains behind. Already in his 1884 pamphlet, Esquisses de la Gaspésie, J.C. Langelier was promoting the special attractions of Sainte-Anne-des-Monts:
An agreable and healthy stop, offering during the summer months and comfortable place for the elderly who have preserved their health by breathing the pure and fresh air when finding pleasure in fishing and hunting. At this time of the year, the shoreline is covered with bands of black birds; in the springtime and the autumn, ducks and geese are abundant; other than them, in the nearby woods next to residences, you can find partridge and porcupines all the time.