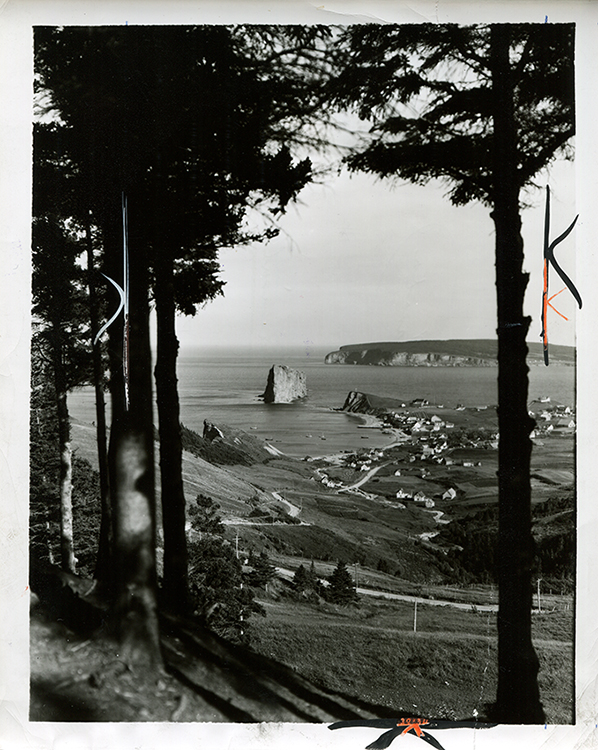 Photograph
The Percé Rock, 1965
Canadian National Railways
Les Amis des Jardins de Métis Collection
Professional photographers created an image of the Gaspésie. Working for Canadian National Railways, the Canadian Government Travel Bureau (founded in 1934) or the Service de ciné-photographie de la province de Québec (founded in 1941), freelance photographers produced images of the region that were crisp and on message.
Photographs were sent out to Canada-friendly wire services to fill space in the travel section in newspapers across the continent. The free photos were printed far and wide, sometimes the basis for feature articles on the region or just as often photographic filler to complete a page missing an article or an advertisement with a brief caption identifying the place and the people.
Today, these trade photos are recognizable because of the stamps found on the back identifying the source and often also by the marks where the photo editor has cropped the image for its appearance in his newspaper.