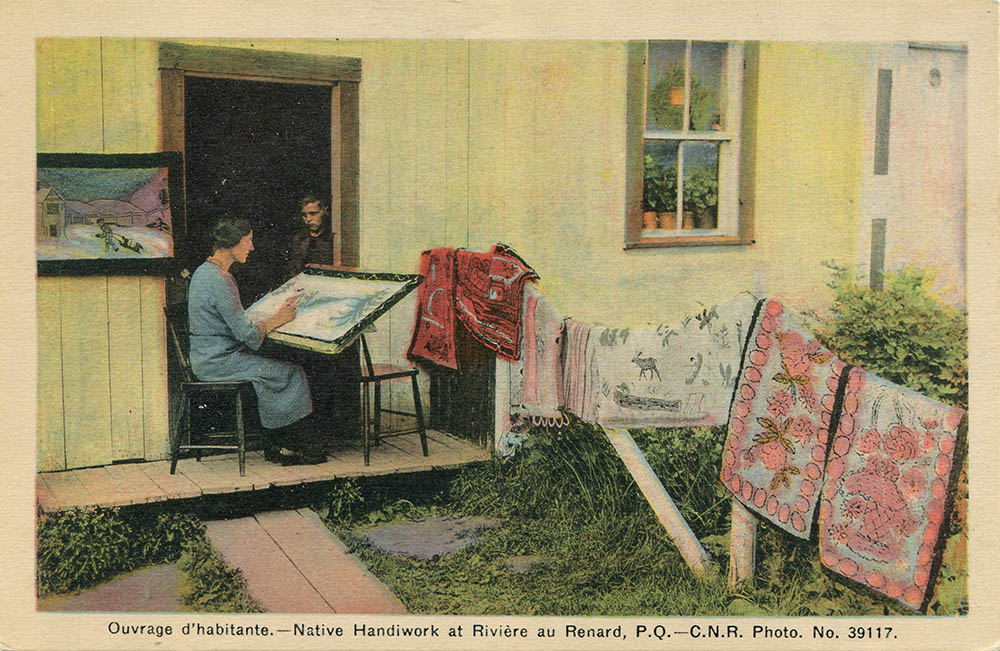 Hand Coloured Postcard
An artisan at work in Rivière-au-Renard
Henderson, H.V.
Les Amis des Jardins de Métis Collection
Selling handicrafts and woven goods was an important source of income for many families along the Gaspé coast. They were made by women during the dark winter months when bad weather confined them to their homes for long periods of time. The extra income was essential to making ends meet. Men made wooden boats and model ships that were sold, often separately from women's handicrafts, in roadside stands.
Getting tourists to stop often meant having the best goods on display for all to see.  Entrepreneurial artisans opened roadside workshops in the summer months to show their skill and their handiwork. Today, tourism experts call this 'authenticity' – with the artisan crafting the goods to be sold under the watchful and admiring eyes of potential buyers.
Rare was the tourist who did not return home with a keepsake, a precious souvenir that would rekindle memories of a trip or a meeting with an artisan at work.