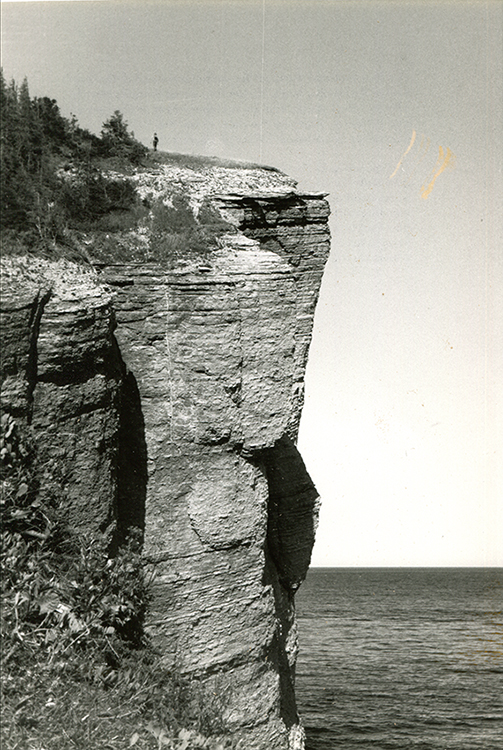 Photograph
Forillon National Park
Unknown
Canadian Government Office of Tourism
Les Amis des Jardins de Métis Collection
The creation of a park is usually greeted with enthusiasm by the local population – but not always. The creation of a national park at Forillon was painful for the residents who lost their homes and businesses and had to vacate with haste. The forced departure of the local population is still bitterly remembered by those who had to make way for others to enjoy the landscapes that they had cultivated and enjoyed for decades. In the case of the Parc national de l'île Bonaventure-et-du-Rocher-Percé, the creation of the park was less controversial, because the island had few residents and had been declared a bird sanctuary in 1919.
At what price tourism? Politicians and public agencies have to wrestle with these questions every time a major project is brought to the table. The government of Canada and Québec have both formally apologized to the Forillon families for the way in which their land was taken.
Tools and processes have been developed to build social acceptability. Governments are now required by law to proceed with environmental assessments before undertaking the creation of new national parks. In many instances, the approval of the First Nations community is also required.