Go back
Making the Pages of National Geographic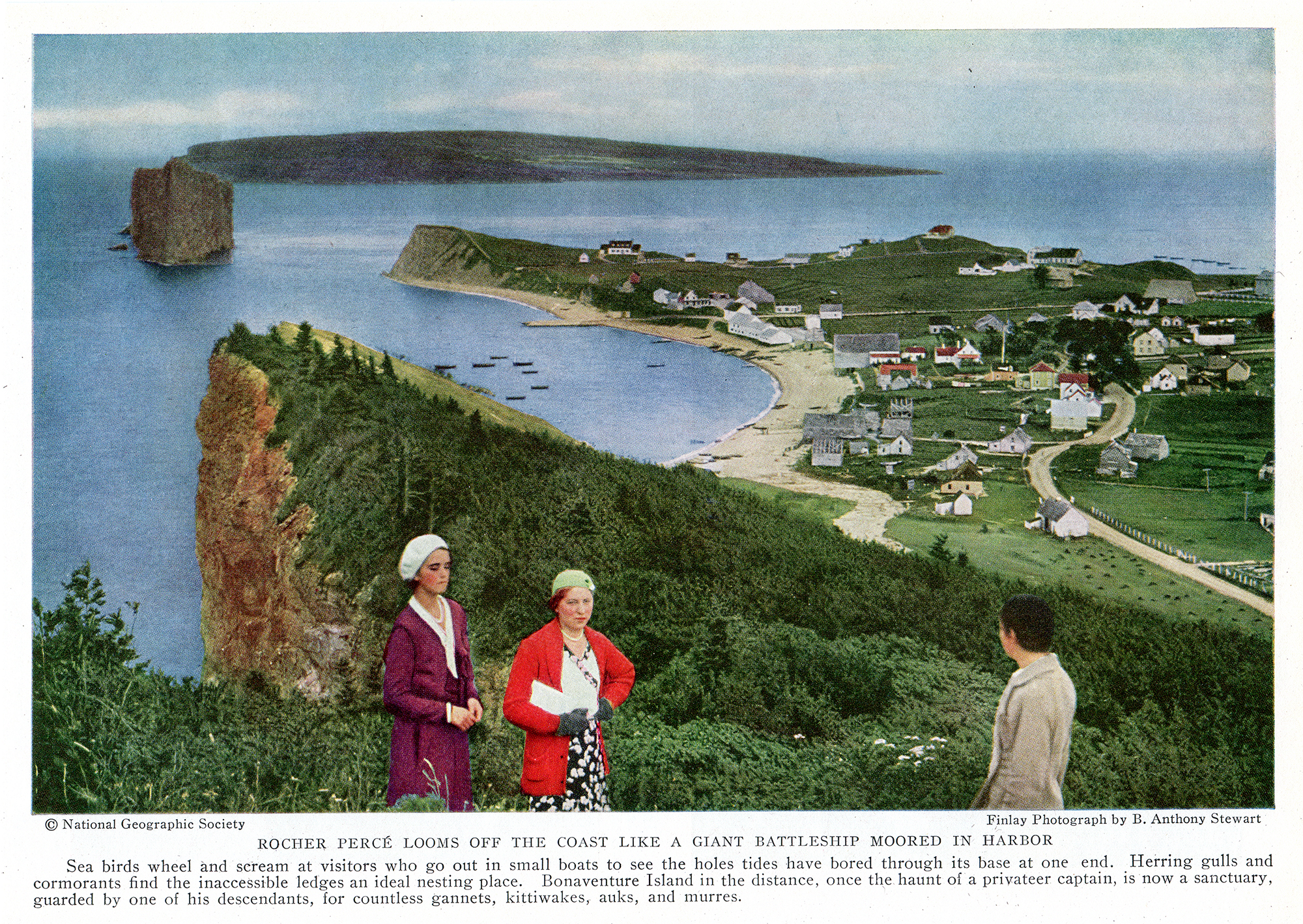 National Geographic Magazine, August 1935
Rocher Percé Looms off the Coast Like a Giant Battleship Moored in Harbor
Photograph by B. Anthony Stewart
National Geographic Society
Les Amis des Jardins de Métis Collection
When the National Geographic recognized the Gaspésie as one of the world's 50 destinations worth travelling to in 2009, the region's tourism association celebrated and shared the news with its members. No wonder, because National Geographic remains the most recognizable magazine in the world and holds a sterling reputation for accuracy.
The Gaspésie has been featured in National Geographic many times over the years. A mention is of special significance because the magazine's readers include adventurers in all parts of America – and copies are keepsakes that clog bookshelves and basements for many years. Getting to the pages of the magazine is not easy, usually requiring a compelling story, a talented freelance journalist and an experienced photographer.
National Geographic produces bucket lists of journeys and destinations to explore. The Gaspésie has been rated by the magazine as one of the world's top three destinations, top ten winter adventures and top ten for fall colours – endorsements that are almost worth their weight in gold.