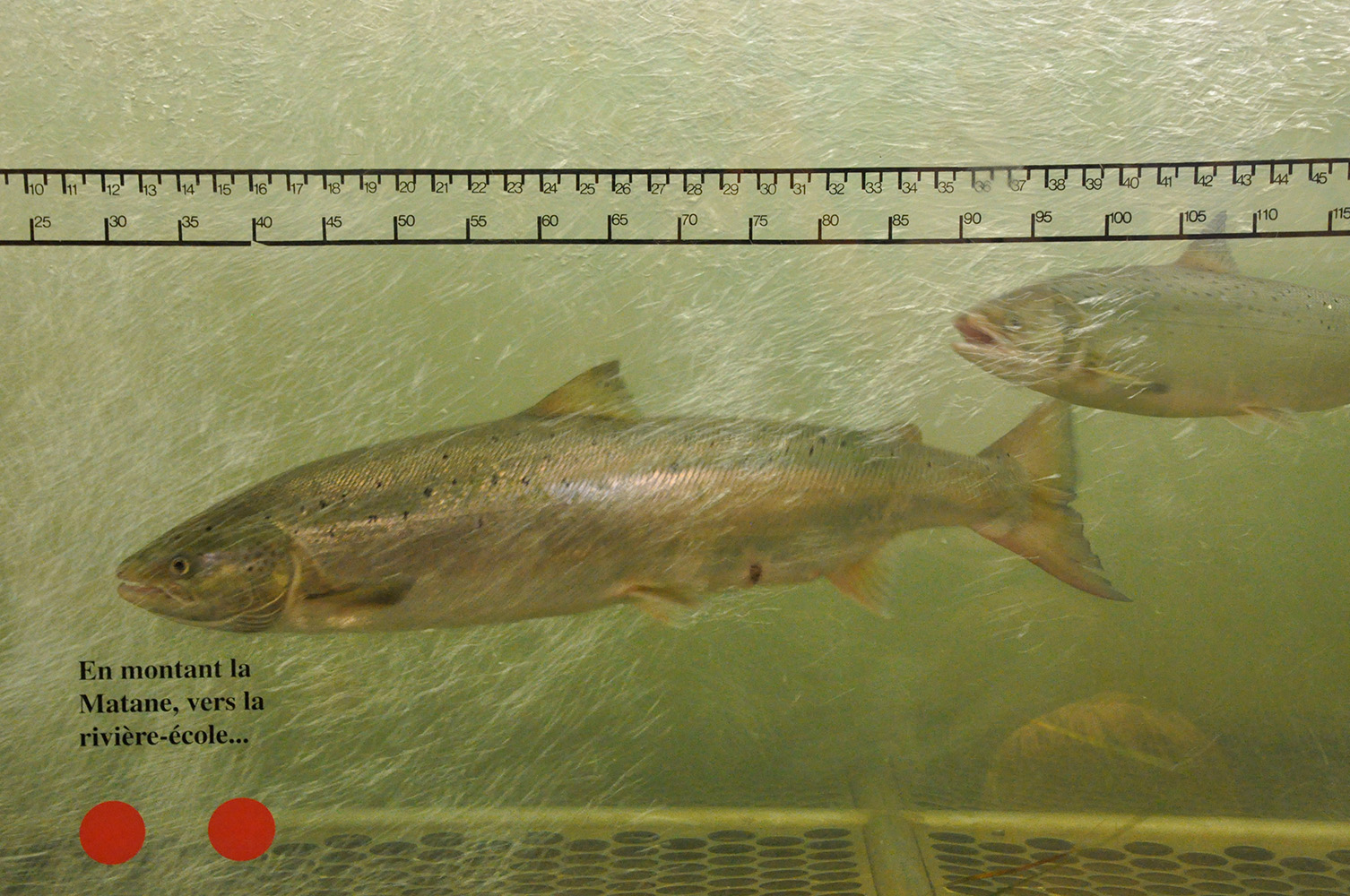 Photograph
The fish ladder on the Matane River, 2009
Pelletier, Romain
Courtesy of Romain Pelletier
Matane was the first of the region's cities to recognize the value of allowing visitors to observe the Atlantic salmon up close.
As early as the 1850s the Matane River had become known for the many salmon that congregated at its mouth. When the plentiful fish declined, by the 1860s, fishery inspectors encouraged forestry companies to build a ladder to allow the salmon an unimpeded passage up the river and to stop clogging the river with bark and sawdust.
When the mill of Price Brothers was demolished, it allowed for the restoration of the river for salmon and the construction of a fish ladder – the first in the region to become an attraction to allow tourists to view the salmon complete their remarkable trek home to the river of their birth.