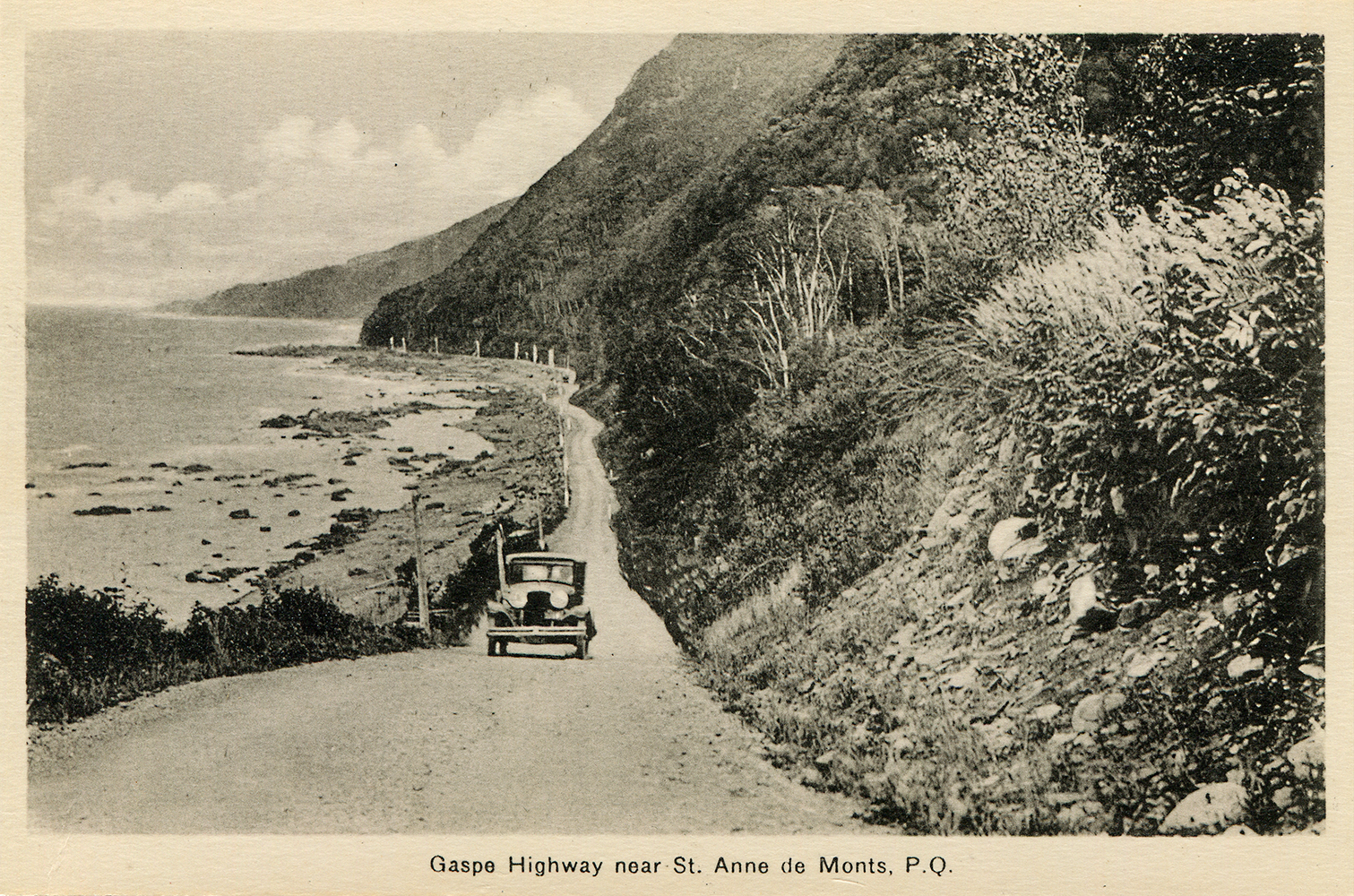 Postcard
Gaspe Highway near St. Anne de Monts, P.Q.
Les Amis des Jardins de Métis Collection
Complaining about the conditions of the roads has been a popular pastime in Quebec for decades, passed down from father to son (and daughter) for generations. But just how bad were the roads?
Reconstructing the past is never easy, but newspapers from the period are a great help. In 1921, the Rimouski newspaper Le Progrès du Golfe invited the editor of the magazine l'Automobile au Canada to publish his report on the state of the roads submitted to the Quebec Automobile Club. Prepared after a visit to the region in 1921, one might expect the report to be critical, but it is full of praise, describing the roads in mostly glowing terms:
Aside from a small steep hill at the exit from Matane, the traveller is agreeably surprised to find this modest roadway… to be excellent. From my point of view, the road is one of the most picturesque that you will find anywhere in the province and the work done is an honour to those who built it given the difficulties they had to conquer.