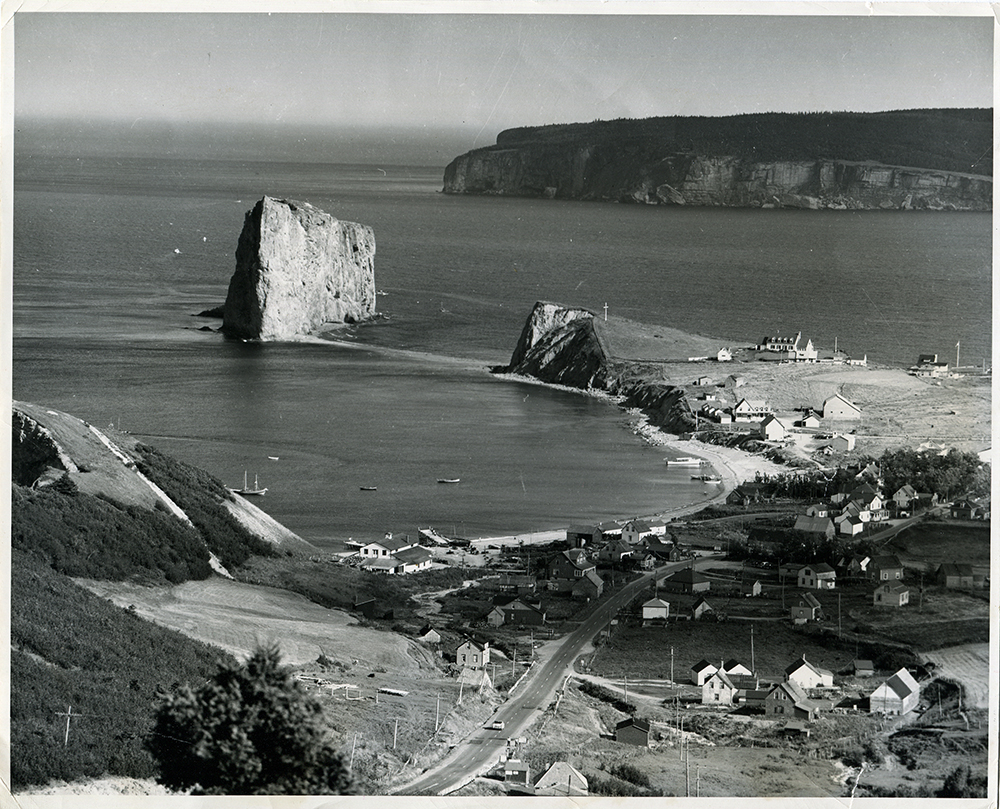 Photograph
Gaspé Penninsula, about 1950
Province of Québec film Bureau
Les Amis des Jardins de Métis Collection
Excursions to tour the Rocher Percé and Bonaventure Island have been popular for more than a century. What's not to like? Captains regale visitors with stories as they ride the waves around the Rocher and point out its many attractions. With luck, tourists can spot a whale or a seal. Gannets are there in abundance. And sea legs are not required because the trip is short and usually fairly calm.
Cruises, whale-watching tours and day trips to one of the many islands in the St. Lawrence are offered from ports on both shores of the St. Lawrence. The Québec and Canadian governments have funded improvements to ports and wharf facilities in Gaspé, Sept-Îles and Baie-Comeau to accommodate the growing number of cruise ships entering the St. Lawrence. Québec's ministry of tourism has made the river the core of its marketing efforts and development strategies.
The resurgence in interest in maritime tourism is no surprise to the bateliers de Percé who have responded to the call of the sea by offering excursions to thousands of visitors every year for decades.