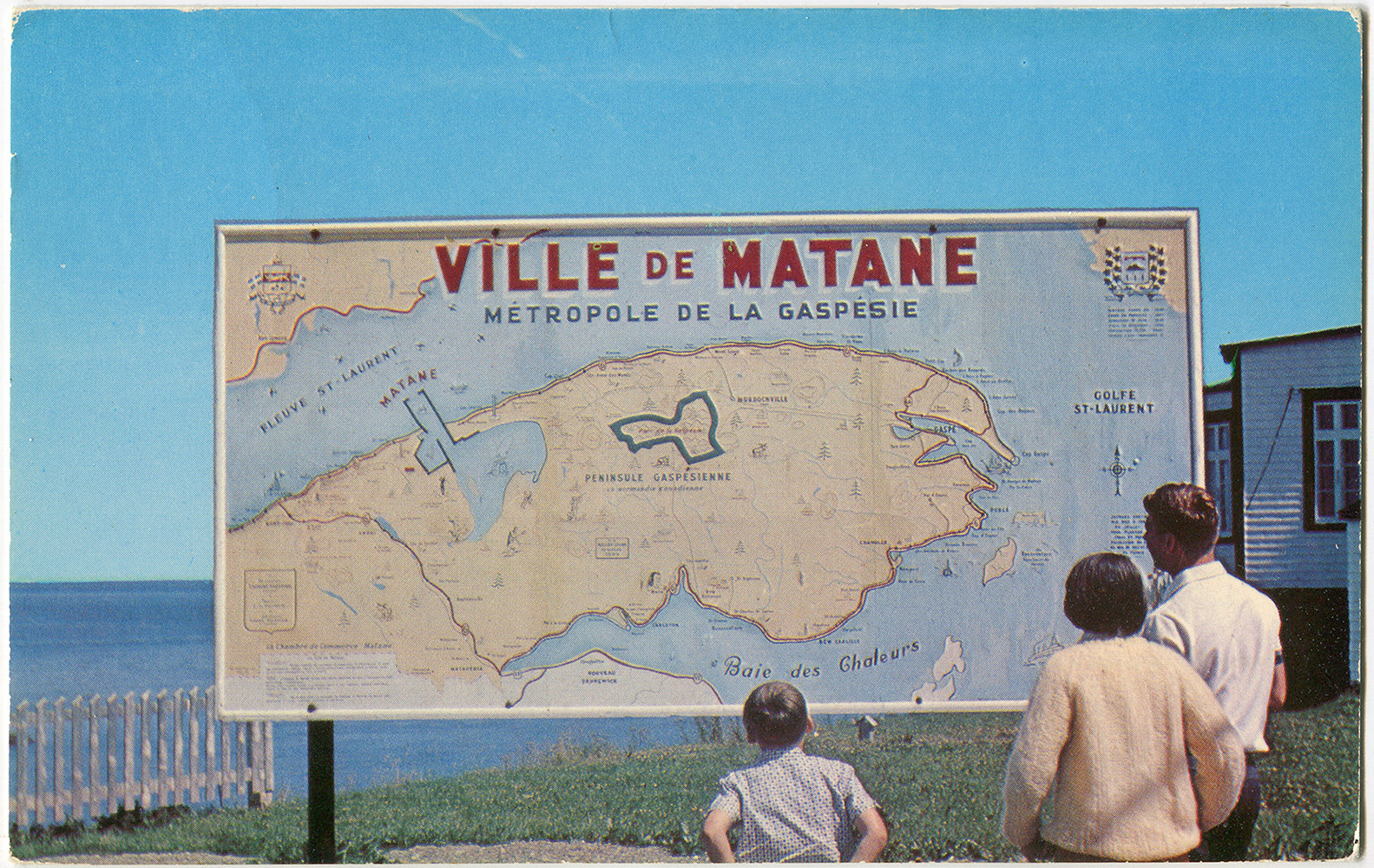 Postcard
City of Matane Métropolis of Gaspésie, about 1960
Les Amis des Jardins de Métis Collection
There is often a forest of billboards at the entrance to many cities and towns. On many scenic routes, billboards have vanished, banned by cities and towns to eliminate visual scars in the landscape.
But billboards remain an essential tool to communicate information to visitors. In Quebec, regulations control the installation of signs (30 metres from the highways in most instances) and the size and positioning of French and English (English has to be 50% smaller or less than the text in French).
But in the days before regulations, it was often a free for all – let the biggest sign win!