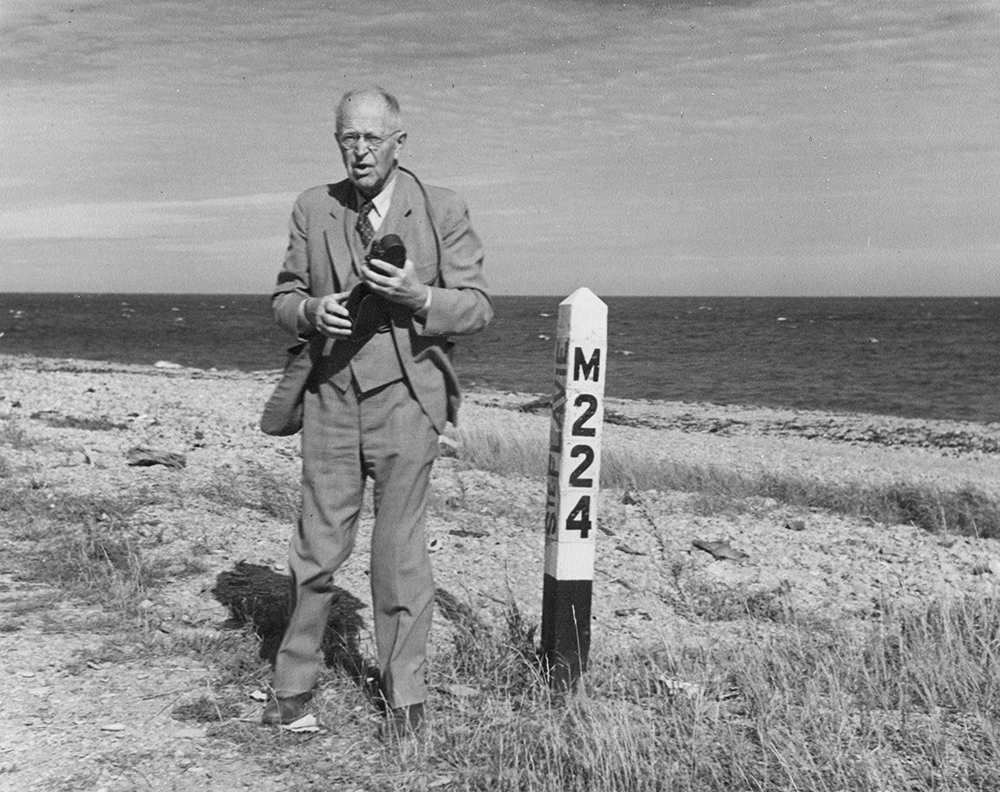 Photograph
George Parmenter in Ste-Flavie, 1947
Unknown
Les Amis des Jardins de Métis Collection
Today, everyone is a photographer. The advent of digital photography and a camera on every telephone has made a photo device the companion of every traveller. In yesteryear, tourists had to wait patiently to get their film developed before seeing what they had captured. Today, the results are instantaneous.
George Parmenter was a chemistry professor at Colby College in Maine who travelled to the Gaspé with his wife from September 16 to October 4, 1947. He explored the new landscape with the clear intent of documenting its beauty and assembled his photographs into two albums that provide a visual record of his visit.
Until recently museums and galleries gave amateurs' work little or not attention. Now a new generation of curators and researchers have discovered and documented the work left in albums like these – chronicles of discovery that are spontaneous and less poised – and just as meaningful as the remarkable work of professionals.