Go back
A Guild to Promote Handicrafts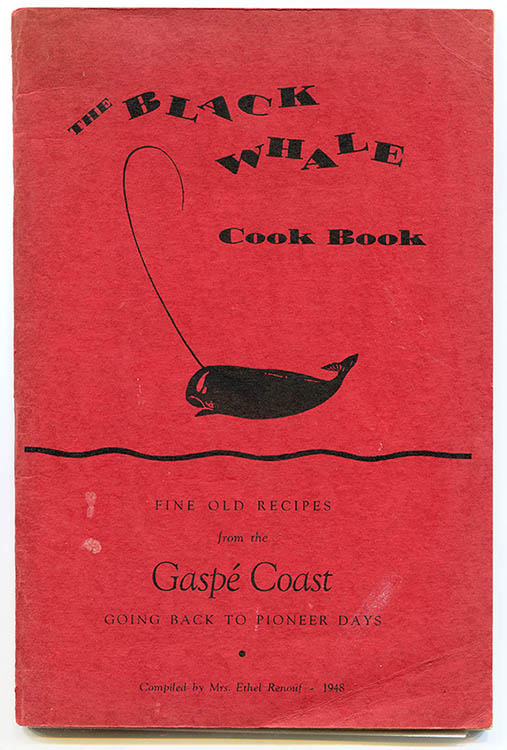 Recipe Book
The Black Whale Cook Book: Fine Old Recipes from the Gaspé Coast Going Back to Pioneer Days, 1948
Compiled by Mrs. Ethel Renouf
Les Amis des Jardins de Métis Collection
A movement to promote handicrafts took hold in Quebec in the 1920's and 1930's. Anthropologist Marius Barbeau inventoried craftsmen and women throughout the province and organized exhibitions to showcase artisans and provide them with venues to display and sell their work.
Because almost every visitor to the Gaspé stopped and stayed in Percé, it is no surprise that the souvenir shops were located there. The Percé Handicraft Guild was founded in 1934 and opened the Black Whale craft shop in 1936. Volunteers staffed the cash register and promoted crafts to visitors. The guild sought to ensure the transmission of the savoir faire from one generation to another and to encourage artisans by selling their handicrafts to tourists.
The Black Whale Cook Book was one of their best-selling items, featuring "Fine Old Recipes from the Gaspé Coast Going Back to Pioneer Days" collected by Edith Renouf. Beautifully illustrated with drawings by bird-watcher V.C. Wynne-Edwards and artist André Bieler, it is regarded by cookbook historians as one of the most beautiful regional cookbooks of the era.