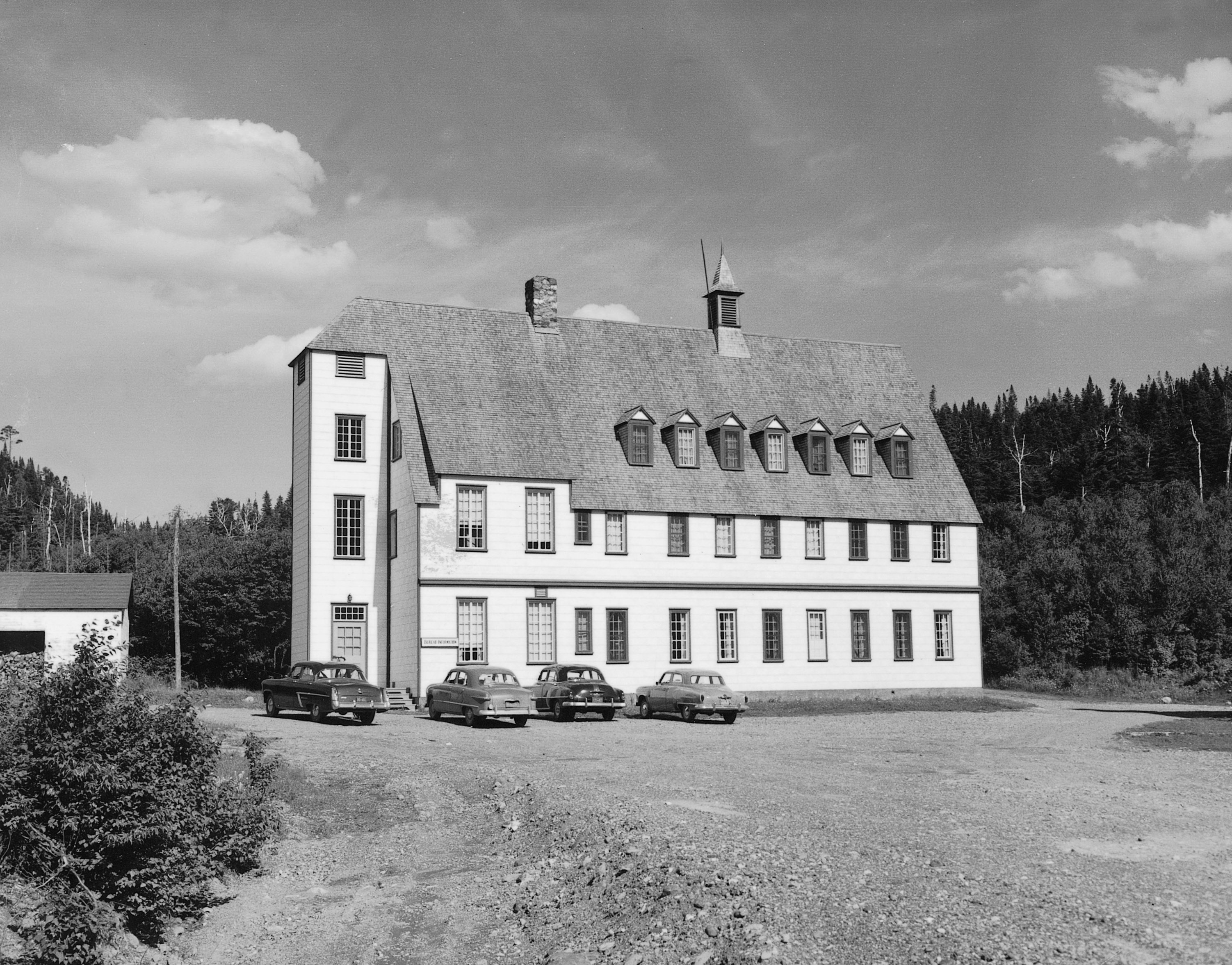 Photograph
The Gîte du Mont-Albert, 1950
Unknown
Courtesy of Sépaq
Mountain lodges have a long history in the European Alps. National parks in both the United States and Canada imported the model and designed buildings to accommodate the growing clientele of hikers and mountain climbers.
The Gîte du Mont-Albert has always had a special place in Quebec's tourism economy. It was the first 'mountain lodge' built in the province and the first lodge geared to hikers and climbers – a new kind of tourist that Quebec sought to attract.
Opening in 1950, the Gîte du Mont-Albert offered a welcome home to sore feet. After rambling up rocky slopes or down forested pathways, the Gîte offered comfort and good food at the base of the mountain. What the Gîte lacked in luxury, it made up for with its dramatic location.