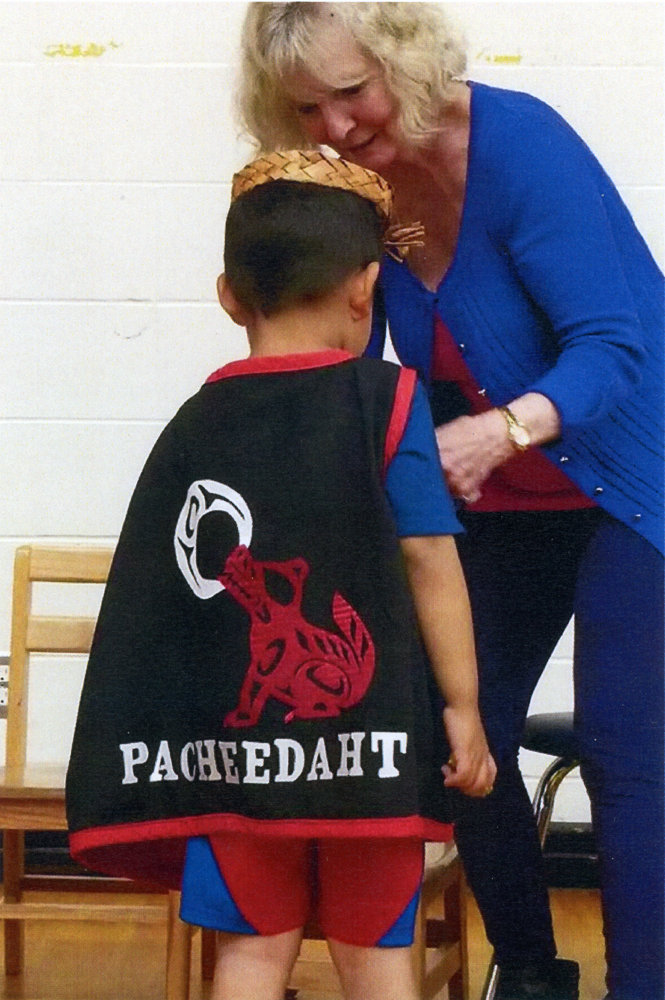 Photograph, date unknown
Courtesy of Rosslyn Anne
Rosslyn and her students perform plays annually. In this photo she is preparing for one with student Jayke. They recently did a rendition of a poem called "4 Boys Paddle out to Sea", and built a cardboard canoe so the boys could "paddle out to sea". The children wear the traditional regalia. Boys wear the vests and girls wear the shawls.