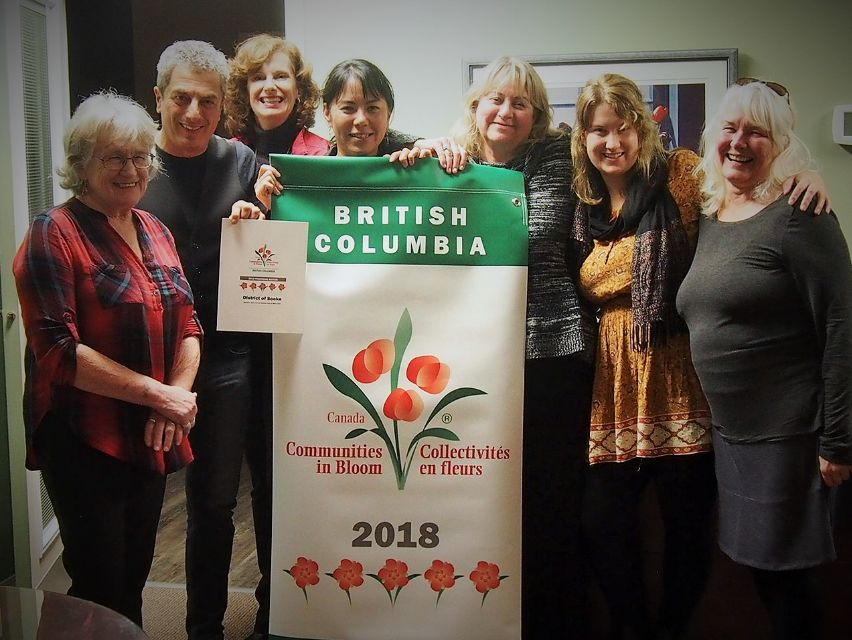 Photograph, 2018
Courtesy of Britt Santowski, Sooke PocketNews
The Sooke Program for the Arts (SPA) seeks funding and forms partnerships with groups that have mutual goals of nurturing the arts in Sooke.
From left to right: Linda Anderson, Gregory Varano, Catherine Kennedy (from Communities in Bloom), Maja Tait, Brenda Parkinson, Montana Stanley and Tanya Darling. Missing were Lorraine Pawlivsky-Love and Peter Jonassen.