Go back
Charlotte talks about Mrs. Chase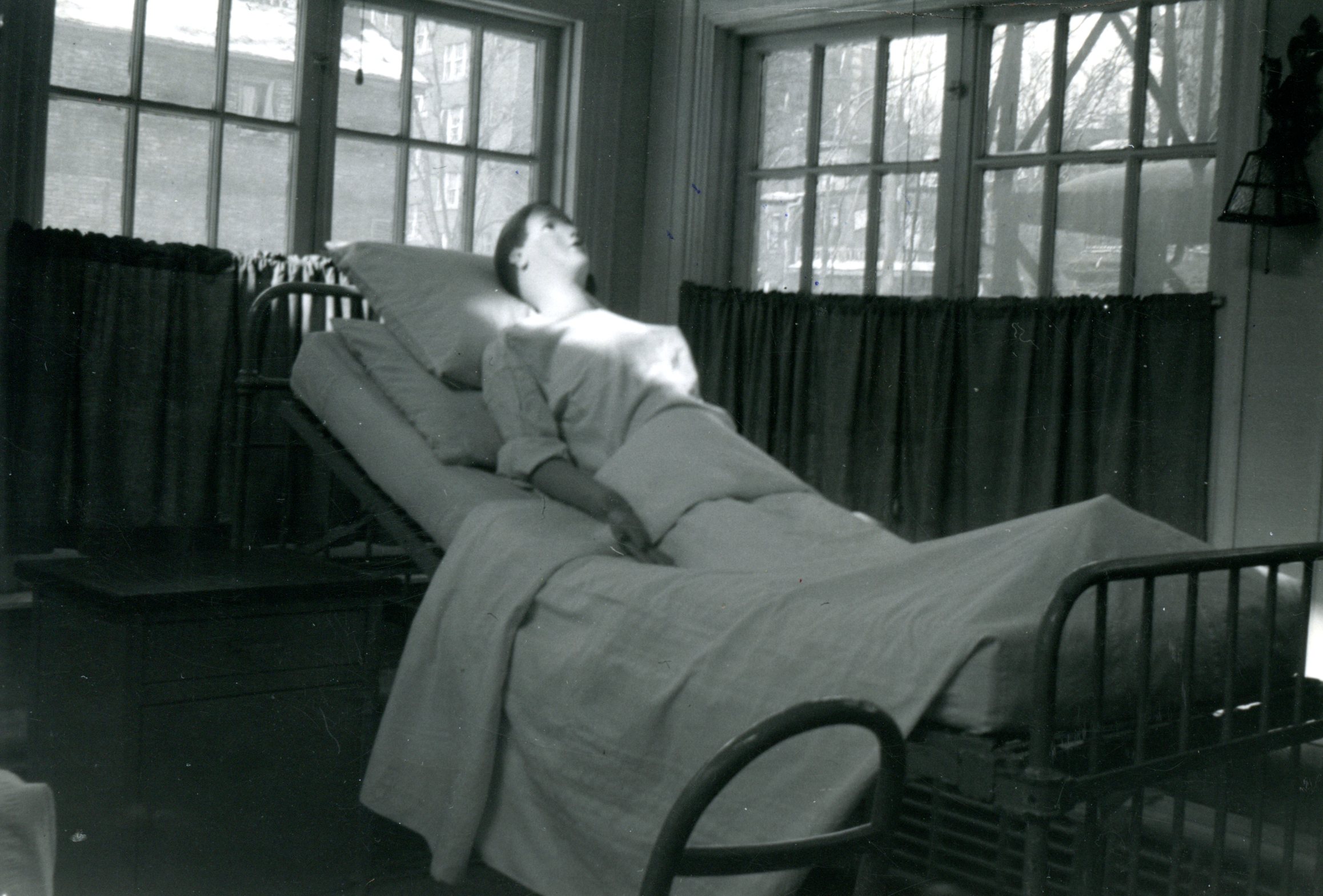 Audio Credits: From the collection of The Miss Margaret Robins Archives of Women's College Hospital.
Charlotte, Class of 1969: [Laughs.] Oh yes, Mrs. Chase was the mannequin.
Interviewer: So what, what type of, you know, procedures or treatments? You had mentioned bathing Mrs. Chase. What else did you do with Mrs. Chase?
Charlotte: You practiced bandaging, dressings on her. I don't remember doing injections on her. I can't quite remember what she was made of, but it seems to me she was sort of hard. But, you know, not made of plaster or anything like that, but I don't think that she was totally vinyl. I'm not sure, I don't really remember her too much. Except that she was this body in the bed. [Laughs.] And I can't remember whether… we probably did try catheterizations on her, because, you know, you don't do that first thing on a patient, and we certainly didn't try THAT on each other. We did do injections on each other, but that was about as far as it went.