Go back
Pat and Margaret talk about Burton Hall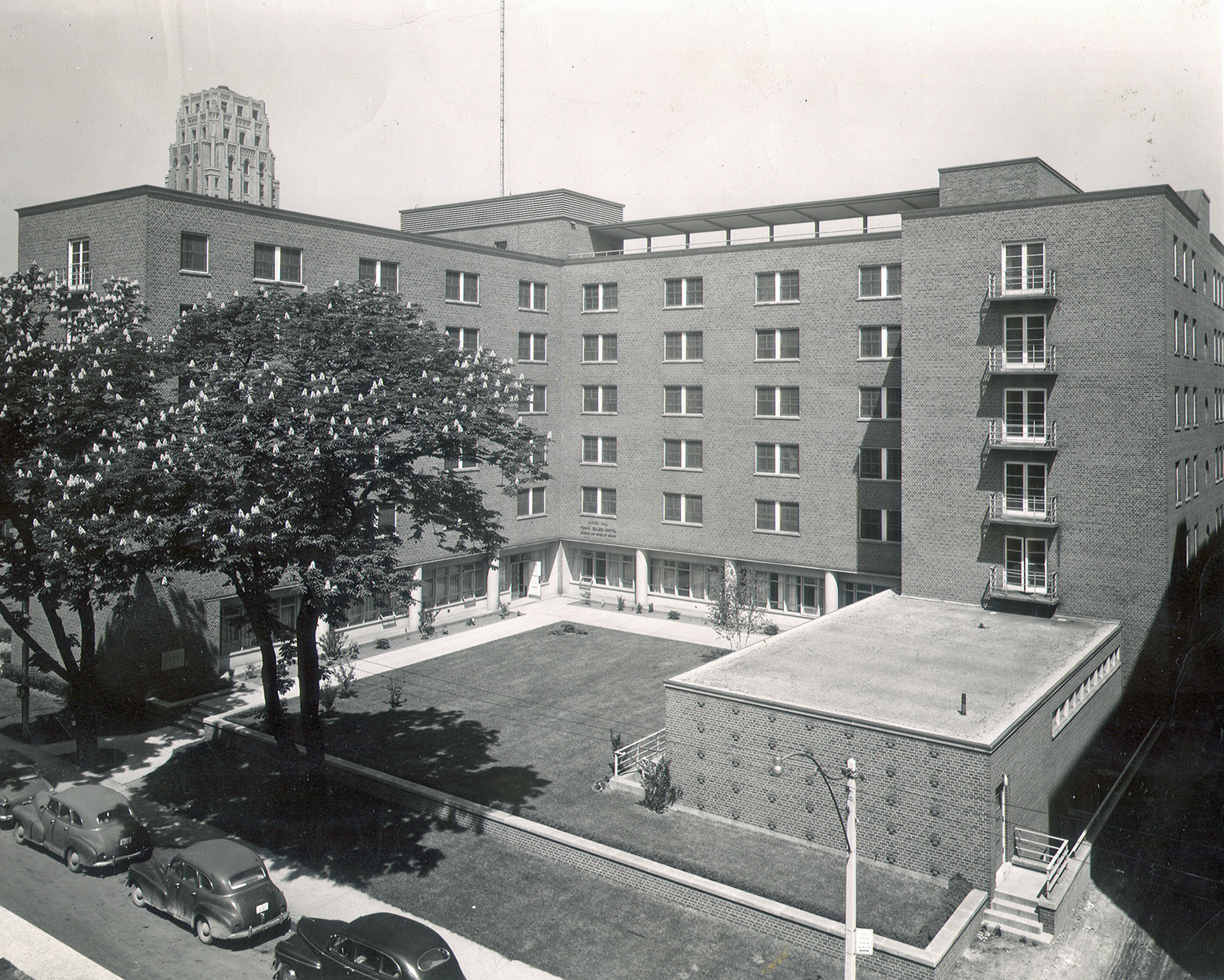 Audio Credits: From the collection of The Miss Margaret Robins Archives of Women's College Hospital.
Margaret, Class of 1958: That's in a room in Burton Hall, and we were the first full class to come and live in the new residence.
Interviewer: Oh!
Margaret: And, uh, the, the, Burtons… I can't remember, he was, he, the head of the company. Wasn't that Simpsons or Eatons?
Interviewer: Simpsons.
Pat, Class of 1958: Yes.
Margaret: And-
Pat: Yes, yes.
Margaret: -you know all that history. So-
Pat: The class before us-
Margaret: Yeah.
Pat: -so the class of fifty-seven, had been in houses. And you'll see lots in the history of the houses along, um, Grosvenor. And they moved in, too, but we were the first that started-
Margaret: We were-
Pat: -there-
Margaret: Yeah.
Pat: -and completed our three years.
Margaret: So the, sort of the announcement of the residence being officially opened was our class and we had, as I remember, quite a few little things furnished by Simpsons. Like, nice soaps in the bathroom. It, oh, it lasted for about two weeks and then we didn't see any more-
Pat: [Laughing.] That's right.
Margaret: -of that stuff, but we had a few little treats to start off with. I think they wanted to make it look like they'd done well for us.