Go back
Pierre-Paul Renaud on the educational program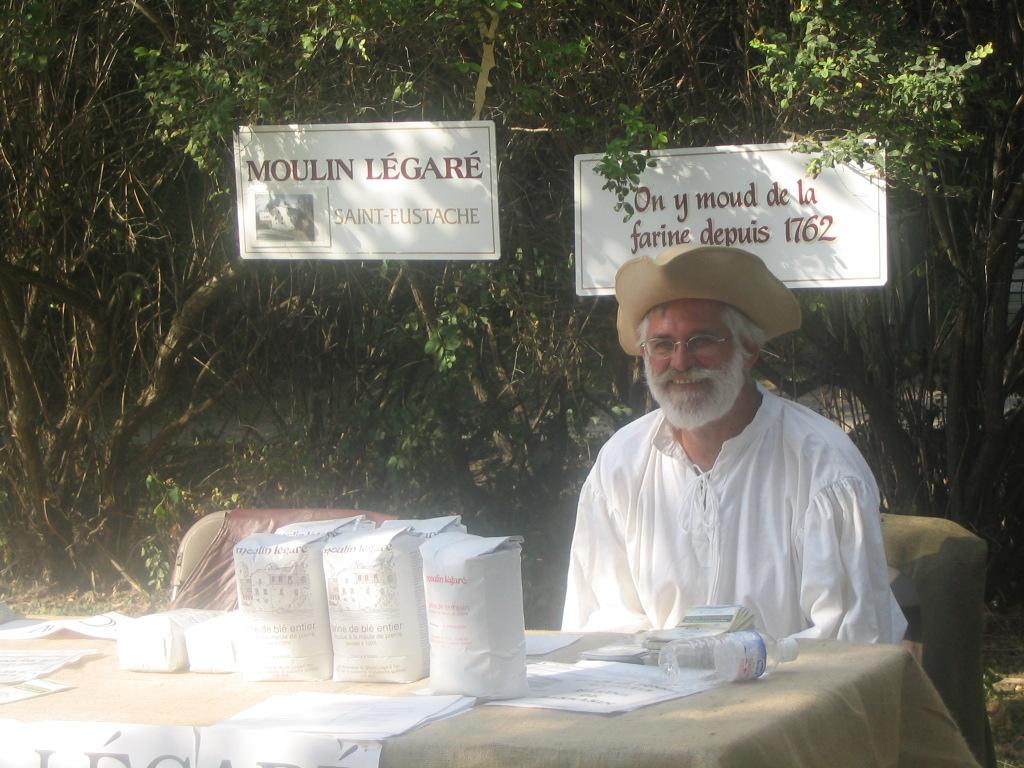 Corporation du Moulin Légaré
Pierre-Paul Renaud: I've brought a copy of the educational programme: here it is. After a while, we decided that we really needed to do things properly. Jacques Geoffroy said: "You should submit a grant application," so that's what we did.
Mélanie Séguin: To the Ministry of Culture?
Pierre-Paul Renaud: Back then, I think it was Jacques Geoffroy. The project got going in 2002. We started getting it ready. Jacques had referred us to some people. We hired a woman who wrote most of the document. We met regularly to discuss it, and finalize it. With the texts written, I had to put together all the other aspects of the program. We talked about having some costumes made for the kids, panels about the mill, and illustrations showing what the mill would have looked like in the 18th century. We weren't sure exactly how it looked, but it gives an idea. A graphic designer created them and she was kind enough to donate them to the mill. We worked for quite some time to put together our educational program. In addition to the other things, we had miniature models of the turbines built. They were done by a friend who's a teacher, Roger Chamberland; he's quite an accomplished sculptor. I had asked him to create a scale model for us, because we can't take people downstairs… which is a real shame, I think.