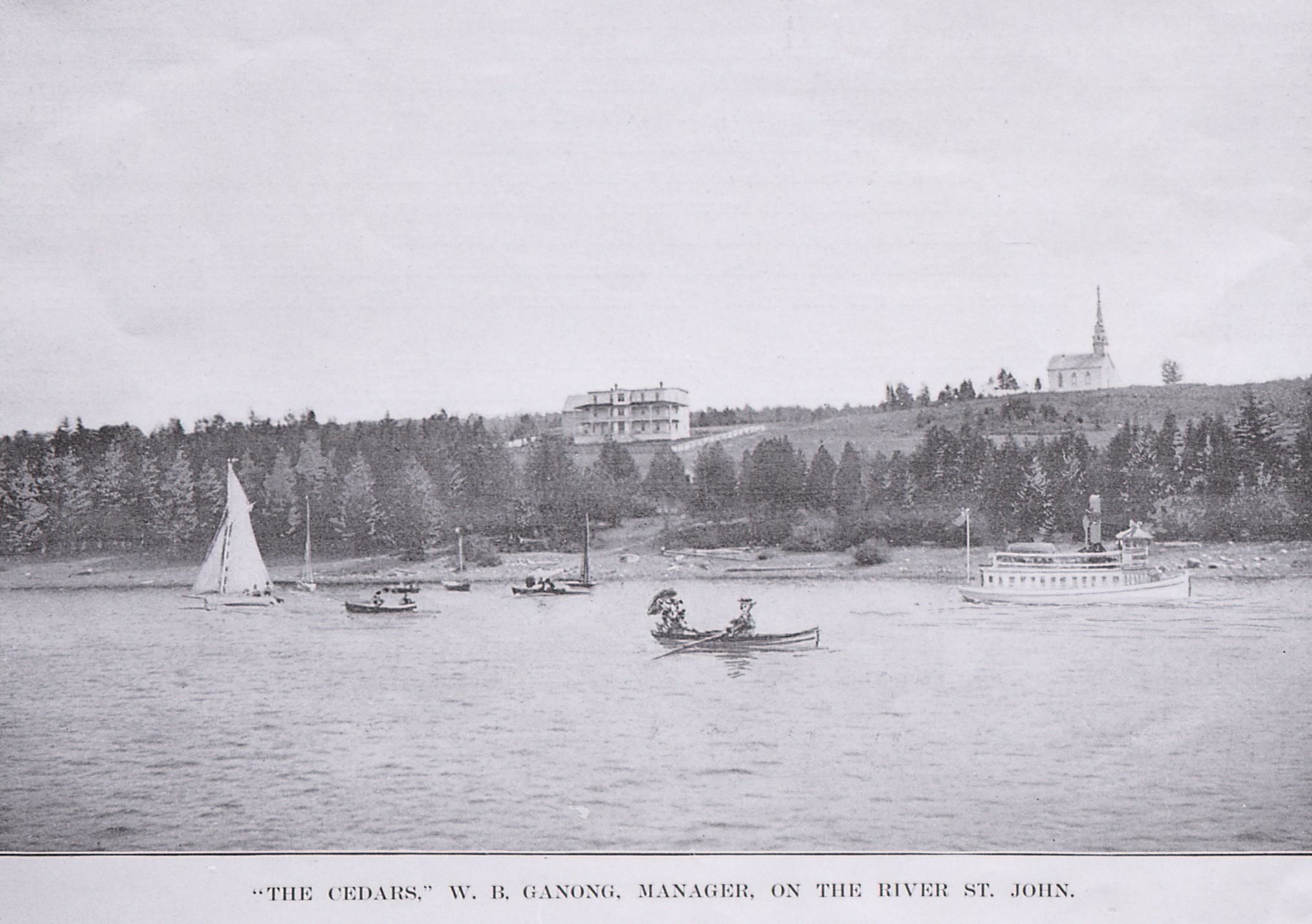 KPH Photo Archive, Image #197a, circa 1900
Built in 1894, this hotel operated until the 1960's. The Cedars offered a full summer resort experience and was known for its excellent food that included salmon from the river and local fresh farm produce. Guests travelled from the US east coast, Montreal and Upper Canada to escape the summer heat. In 1928 guests included Babe Ruth.
The Cedars was torn down in the 1970's.