Go back
Classified Advertisement from the Morning Chronicle (Quebec) 1887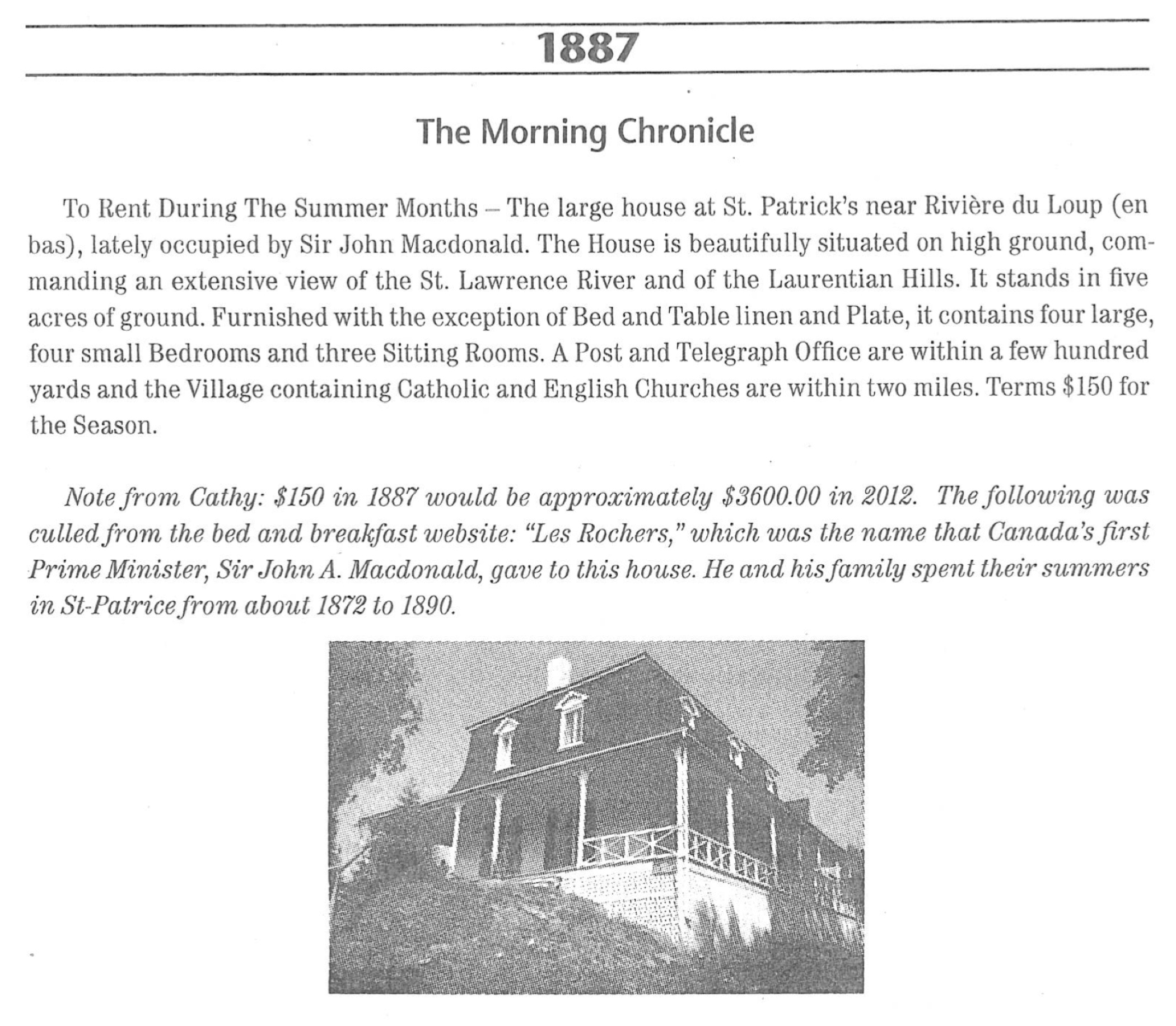 Canadian Heritage of Quebec archives
Historical text from an 1887 edition of the Quebec Morning Chronicle, offering a house in St. Patrick "lately occupied by Sir John A. Macdonald" for rent for the summer months, for $150.00.
Transcript from the Morning Chronicle, Quebec, 1887
"To rent during the summer months – The large house at St. Patrick's near Rivière-du-Loup, lately occupied by Sir John Macdonald. The house is beautifully situated on high ground, commanding an extensive view of the St. Lawrence River and the Laurentian Hills. It stands in five acres of ground. Furnished with the exception of Bed and Table linen and Plate, it contains four large, four small Bedrooms and three Sitting Rooms. A post and telegraph Office are within a few hundred yards and the Village Catholic and English Churches are within two miles. Terms 150$ for the Season."
Note: $150 in 1887 would be close to $4000.oo today.