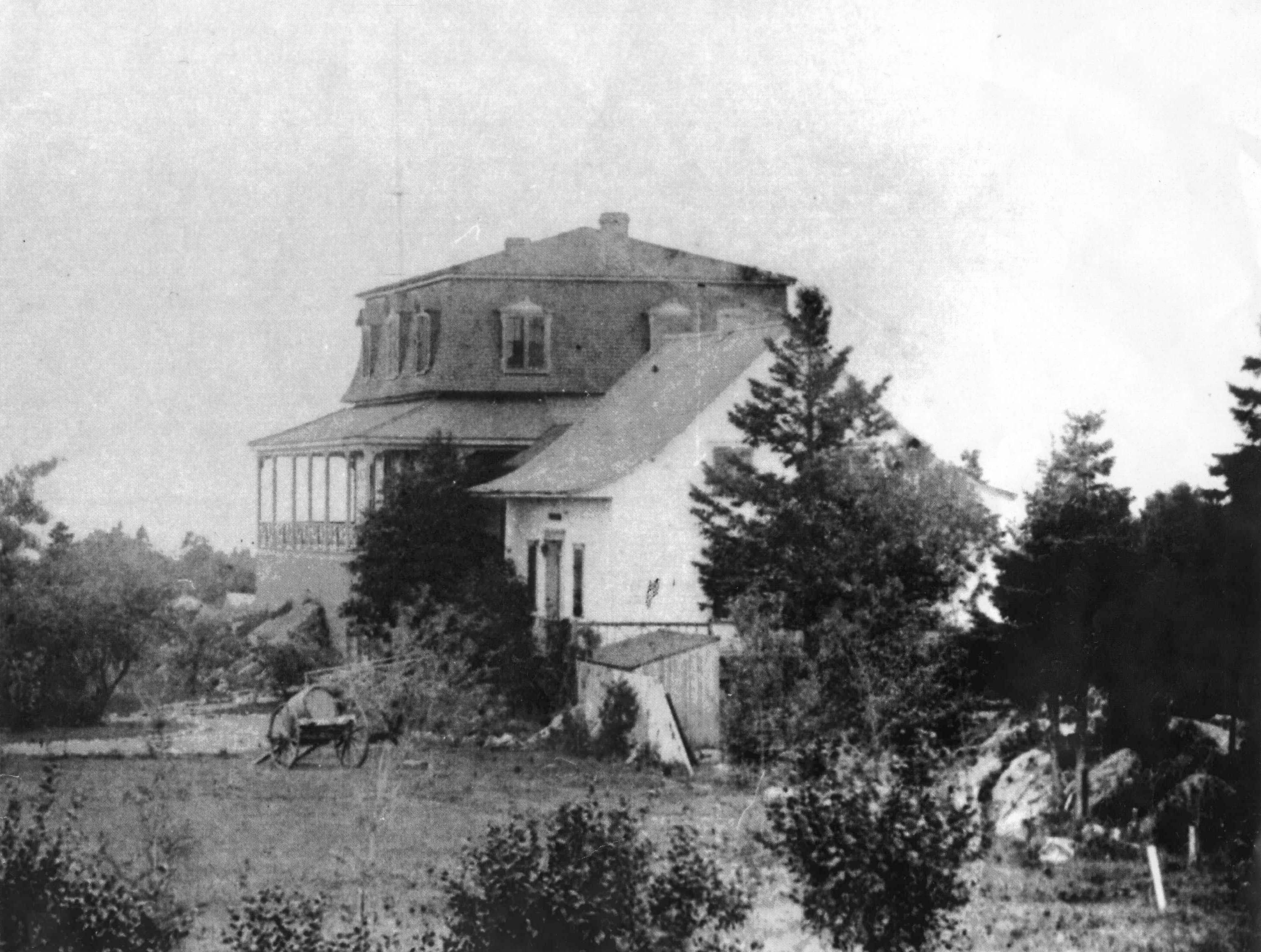 Library and Archives Canada PA008869 MIKAN 3331066
Villa Les Rochers, c. 1883 has no known provenance although it was likely taken by James Topley, Sir John A. Macdonald's Ottawa photographer who travelled to the Rivière-du-Loup area around this time. In the photo there is a water cart with a barrel resting on it, indicating how the family had their water delivered. To the far right and left sides of the photo one can see some of the boulders that inspired the villa's name.
This, the earliest known photograph of Villa Les Rochers was taken shortly after the Macdonalds had the west wing addition constructed, which dates the photo to 1883.