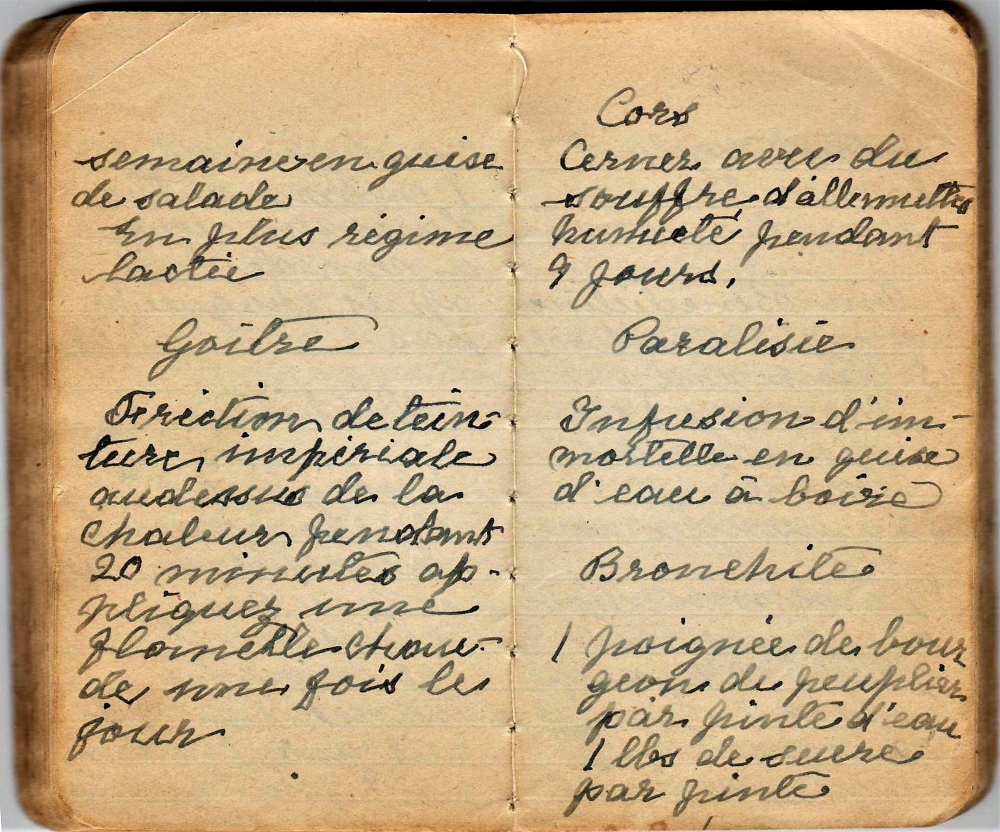 Françoise Simard's recipe book
Undated
SNDBC Archives
In her notebook, Founding-Mother Françoise Simard (Mother Marie-du-Bon-Conseil) wrote down every recipe based on their garden products: beverages, meals (pastries, rhubarb wine, ketchup, etc.), and remedies (bronchitis, rheumatisms, diabetes, renal problems, etc.).
Transcription:
week of salads in addition to milk diet
          Goitre
Rub imperial tincture over heat for 20 minutes and apply hot towel once per day.
           Corns
Cover with moistened match sulphur for 9 days.
         Paralysis
Drink infusions of pearly everlasting.
          Bronchitis
Handful of poplar buds in one quart of water.
1 lb. sugar per quart.