Go back
Françoise Simard, Mother Marie-du-Bon-Conseil, founder of the Congregation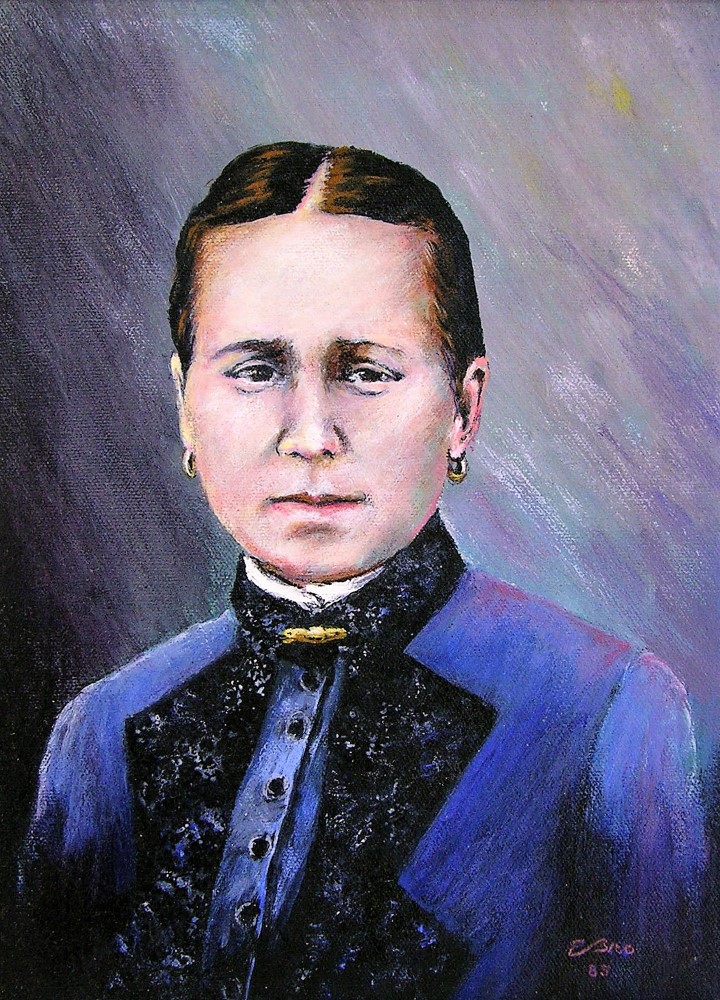 Portrait Ms. Françoise Simard
Painting by Sister Évelyne Breault (Saint-Victor) of the SNDBC Congregation, 1985
SNDBC History Centre
For further information about the founder, visit the virtual exhibition at: https://www.histoiresdecheznous.ca/virtual-exhibits/exhibit/sur-les-traces-dune-fondatrice/ 
Françoise Simard (Sister Marie-du-Bon-Conseil) was born on January 18, 1851, in the village of Saint-Alphonse de Bagotville (La Baie), Saguenay–Lac-Saint-Jean. She was the fourth child of 13 raised by Mr. Hypolite Simard and Mrs. Dosithée Simard. Originally from Charlevoix, they were regional pioneers. They cleared a parcel of land and built one of the first houses in Rang Saint-Joseph.
She headed the religious community for 24 years, from its foundation until 1918. She died in 1937, after 43 years of religious life. Today, her memory and example are still guiding lights for the Sisters and their mission.
A series of discreet letters between Mgr. Michel-Thomas Labrecque and Françoise Simard, written before the Congregation was founded, highlight the doubts she had regarding her ability to take on such a challenging task.