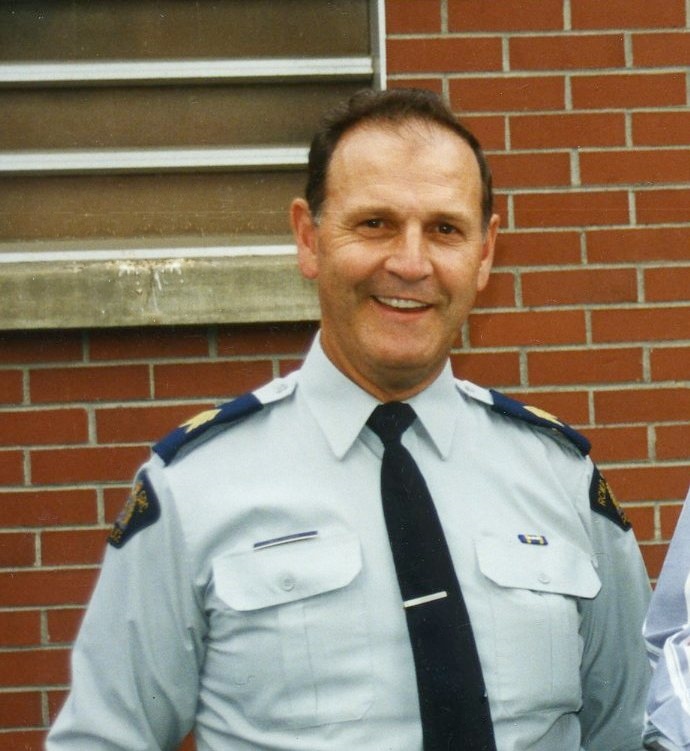 Photo credit:
James Murray, Salmon Arm Observer, c. 1998
Once the decision was made to evacuate everything south of the Trans-Canada Highway, my officers and ancillaries  set out to personally notify everyone in the southeast section of Salmon Arm. We knocked on every door.
I knew I needed extra policing. We had 18 police of our own and brought in an additional 54 members to help.  They came from Artmstong, Enderby, Kelowna, Kamloops, and Vancouver. We put them on shifts and gave them areas to patrol. There were police in every neighbourhood in the south side of town and I am happy to say we never had any thefts or break and entries.
Barry Tarr, Staff Sergeant