Go back
The hospital, Bastion Place, and Pioneer Lodge evacuate voluntarily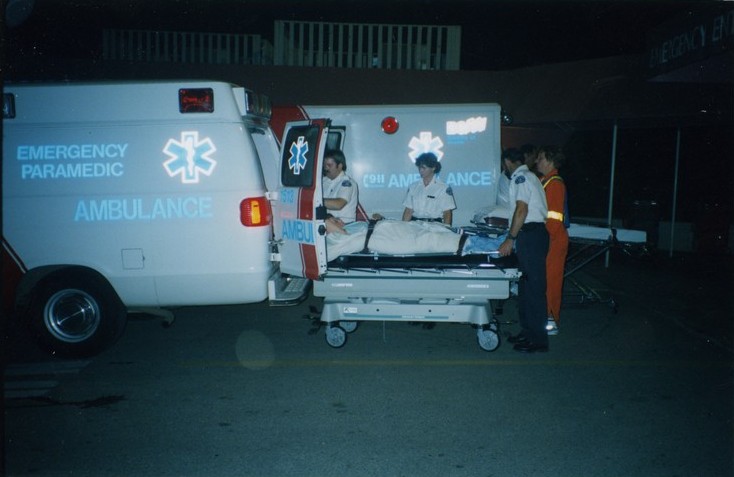 Feature photo:
Shuswap Lake General Hospital evacuating. By midnight the hospital was empty of patients.
Photo credit:
James Murray, Salmon Arm Observer, c. 1998
Wednesday, August 5th 250 patients from the Shuswap Lake General Hospital, Pioneer Lodge, and Bastion Place were evacuated. Some went by bus, others went by ambulance.
Patients were sent to neighbouring communities: Enderby, Armstrong, Vernon, and Kamloops. Medical care was back to normal by August 19th.