Go back
The Memorabilia Butternut Cabinet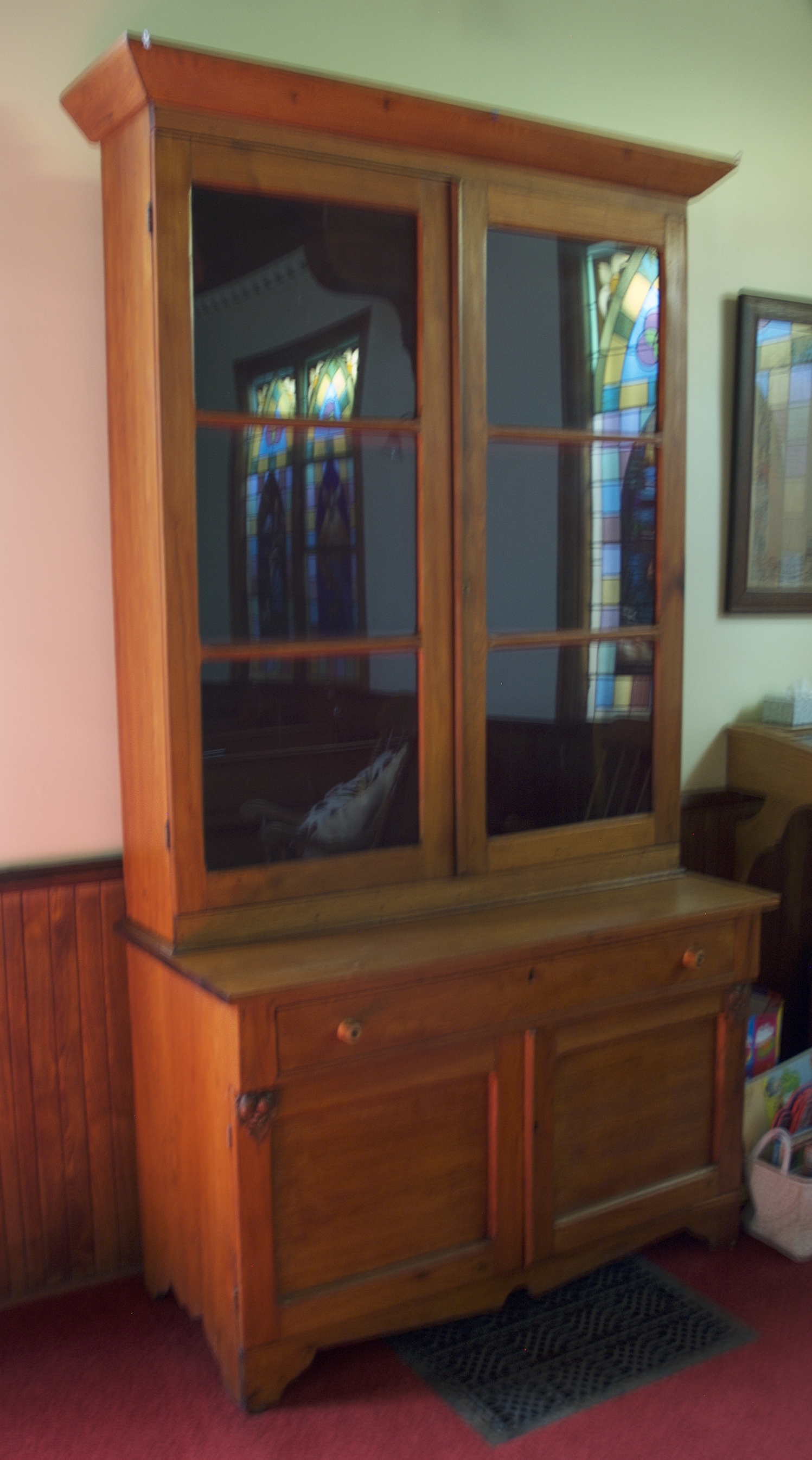 The butternut cabinet was used in the original log church, circa 1840.  Much of the history surrounding the Sunday school includes mention of this cabinet.  The cabinet is still in use at St. James the Apostle as a display cabinet for artefacts.
The cabinet was refinished and repaired for Canada's centennial in 1967 by congregant, Paul Chalmers.
The cabinet measures 7 ' x 5 ' and is made of butternut from the butternut trees of Blythe Farm.