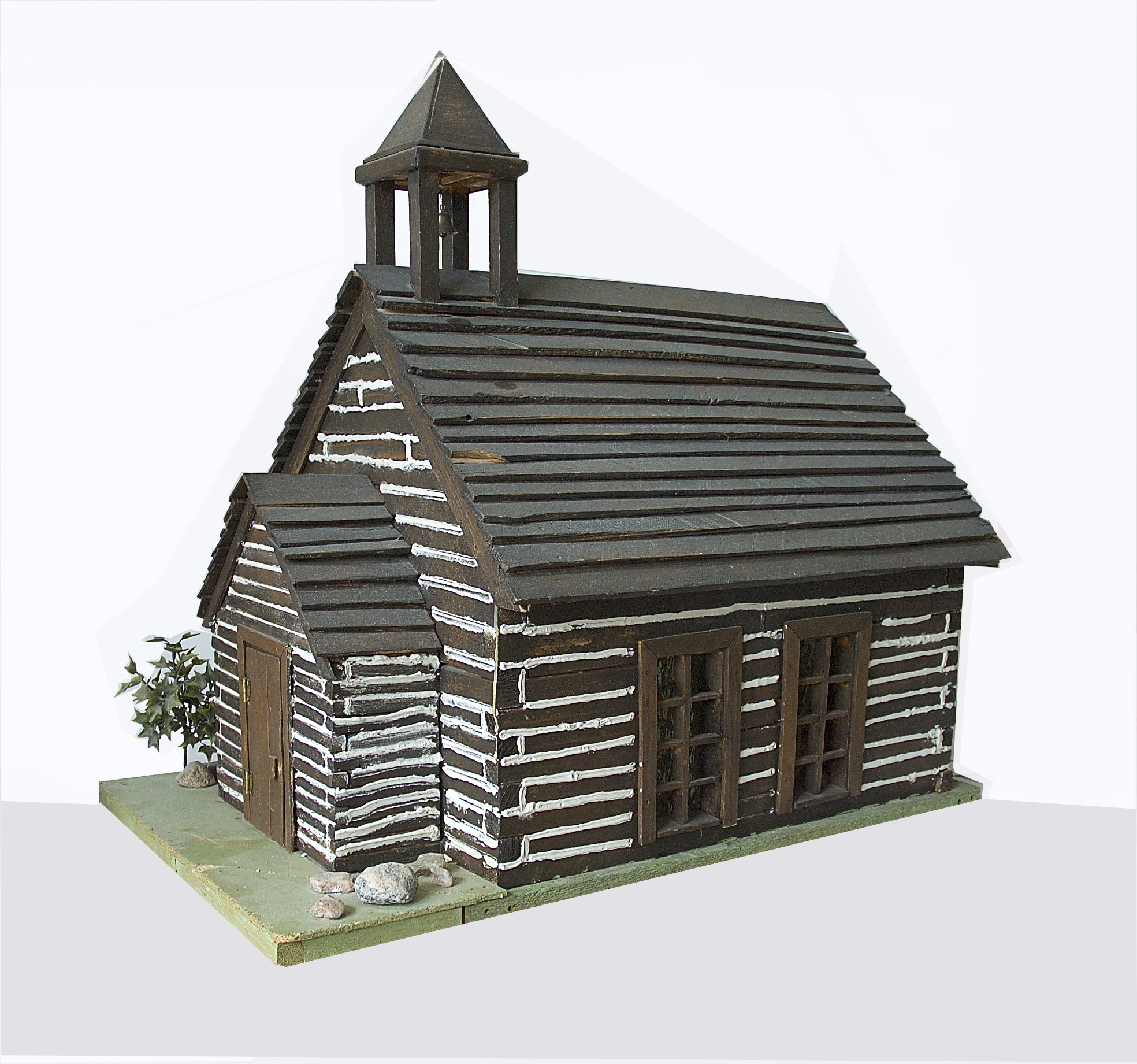 The original log St. James Church was constructed on "Church Hill" in Fenelon Falls.  It was described as "neat and purposeful."  Trees used for the church were felled on the hill.  The church included a porch and belfry.
Three acres of land were presented for the church site and burial ground in 1835.
Former parishioner, Norman Hunt, made the model of the log church for St. James the Apostle's 150th Anniversary.  Former incumbent Susan Tate was in charge of project.
The model is on display in the hall of St. James for all to see.
In the 1830s "clergy reserve" was a still in force and the ministers of the Church of England received most of their support from the rent of certain lands set aside for their use.  The Langton's strove to obtain property for the Fenelon Falls church, either through a government grant or eventually persuading Jameson and Wallis to donate a site.
The first St. James the Apostle Church was built in 1838 of logs by a community bee and sat on top of "Church Hill" overlooking Fenelon Falls in its infancy.  The log church burnt down in about 1850.
The congregation was greatly dependent on the weather and travelling conditions in order to attend Sunday services.  In the long winter months, "good ice" on the lakes and rivers determined the route to the log church.  Many congregants travelled on foot through the surrounding woods of Fenelon Falls and the first St. James the Apostle.
Anne Langton wrote in her journal on December 8, 1839
Some of our party will not be able to get to church during the winter months and even I, who have been somewhat too tenderly bred for the backwoods woman, shall be a little dependent on weather.  When once sleighing begins, there is less to interfere with moving to and fro, than in the summer season when wind and water are the creatures we have to deal with.