Go back
European ceramic sherds and English glass bottle sherds.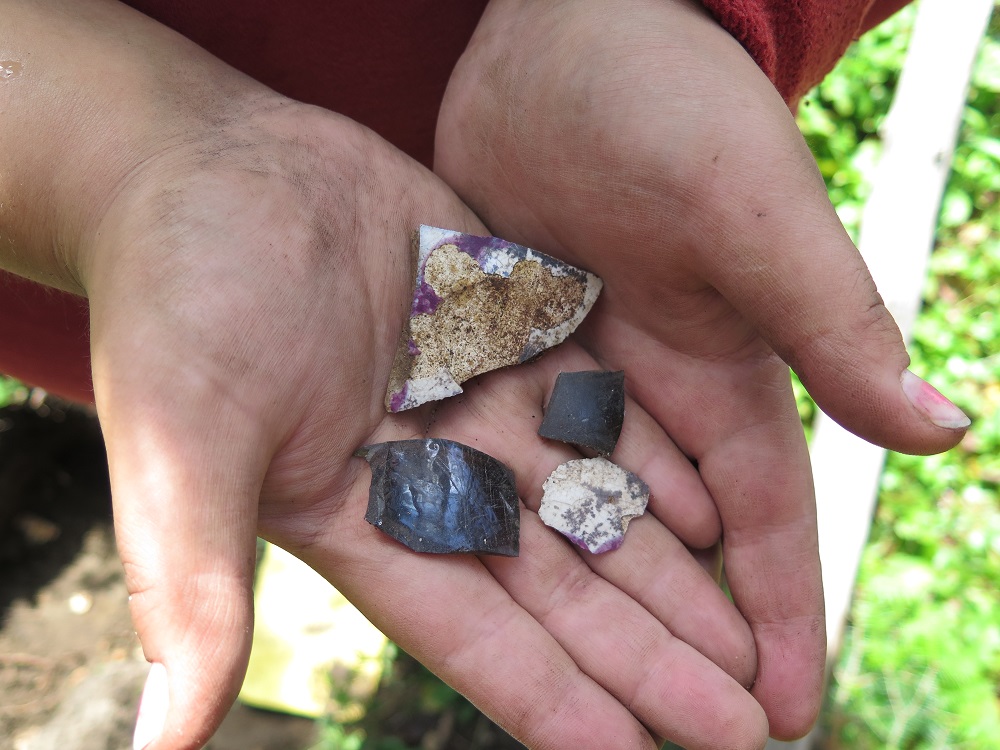 Collection : Parc Nature de Pointe-aux-Outardes
Picture : Archéo-Mamu Côte-Nord
On the upper sherd are seen the differences between paste and glaze. The external shiny part is the glaze, and the internal poreous one is the paste. The glaze is created when the firing of the ceramic is so intense that it vitrifies the exterior of the artifact.