People who lived through the 1998 ice storm were particularly struck by the terrifying sound of the tree limbs and branches breaking under the weight of the ice. As they crashed to the ground, which was also coated with ice, it sounded like glass shattering. The falling tree limbs and branches also frequently damaged houses and cars. Parks were scenes of total devastation and were often cordoned off for safety reasons, because the ice-laden limbs and branches could fall at any moment. Loggers from the Gaspé offered to help clear the debris from the streets. Thousands of trees did not make it through the ice storm.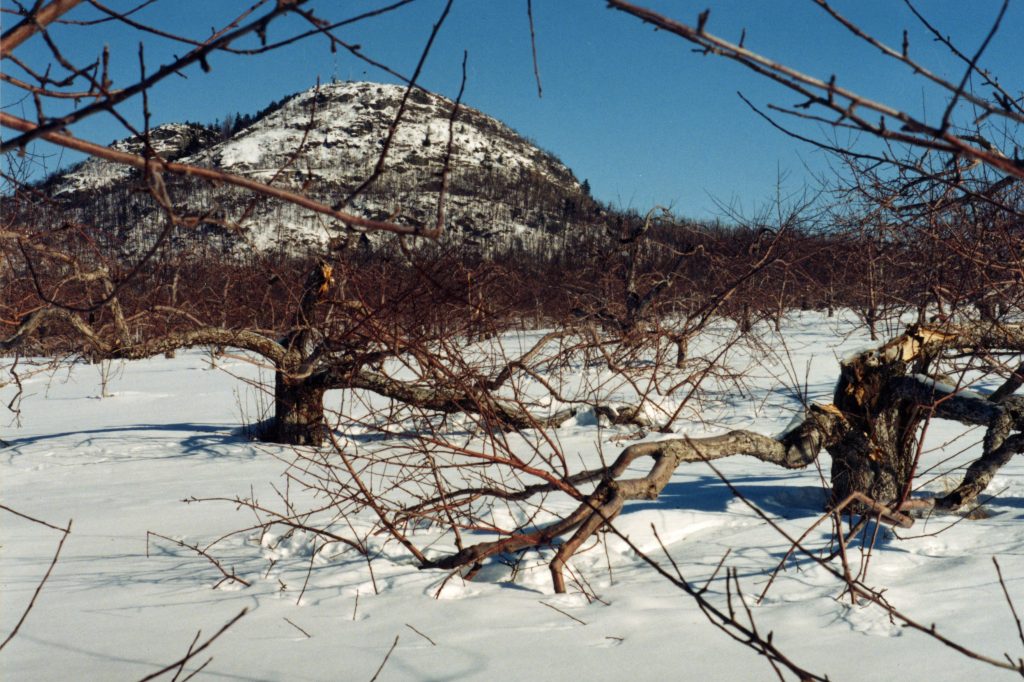 The emergency also put some businesses in a precarious situation. The region's maple syrup producers and apple growers, including those in the municipalities of Mont-Saint-Grégoire and Saint-Valentin, suffered heavy losses. Although the damage could not be fully assessed until spring, a large percentage of the trees appeared to be unsalvageable.
Watch the video with transcription
The dairy industry also took a major hit from the ice storm. In the Black Triangle, the Agropur and Lactantia plants were knocked offline. The milk had to be sent elsewhere and deliveries from farms had to be halted. Dairy producers were asked to conserve milk as long as they could and dispose of the surplus. In January alone, around 3.126 million litres of milk had to be thrown away.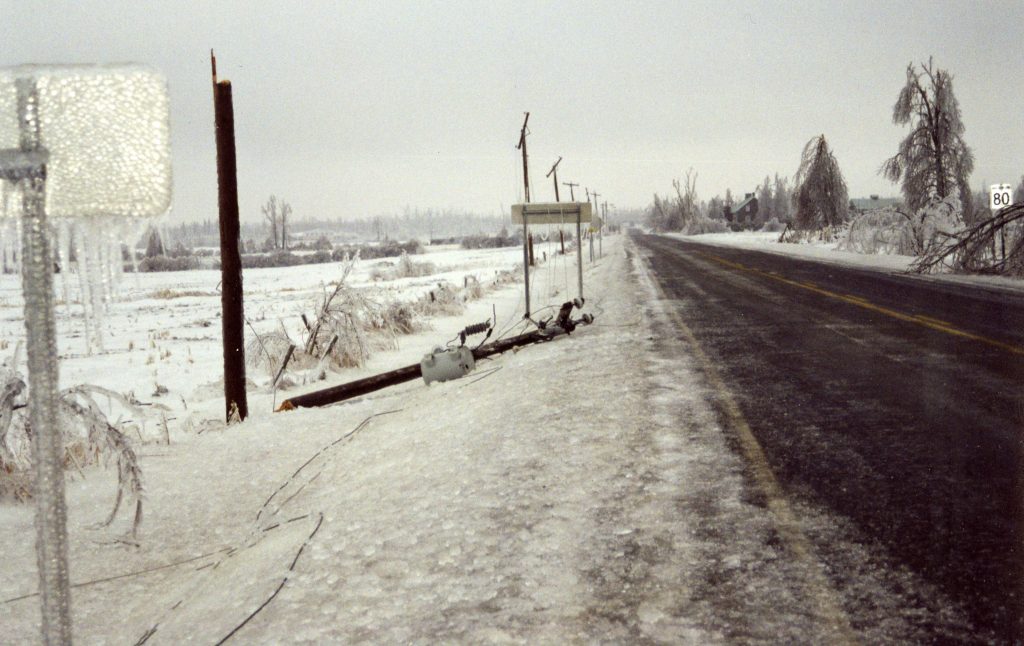 Close to 17,000 farms, or half of those in Quebec, were inside the Black Triangle. When the power went out, the survival of farmers' livestock depended on the latter having quick access to a generator. The UPA (Quebec Farmers' Union) handed out generators from a distribution point in Saint-Hyacinthe. Hydro-Québec also provided 250 generators and technicians to install them. During the emergency, farmers helped each other out and a real sense of solidarity was seen. Losses from the ice storm included 43% of dairy production, 60% of fruit and vegetable production (mainly fruit trees), 50% of poultry production (145,000 deaths) and 8% of hog production (4,591 deaths).
Watch the video with transcription