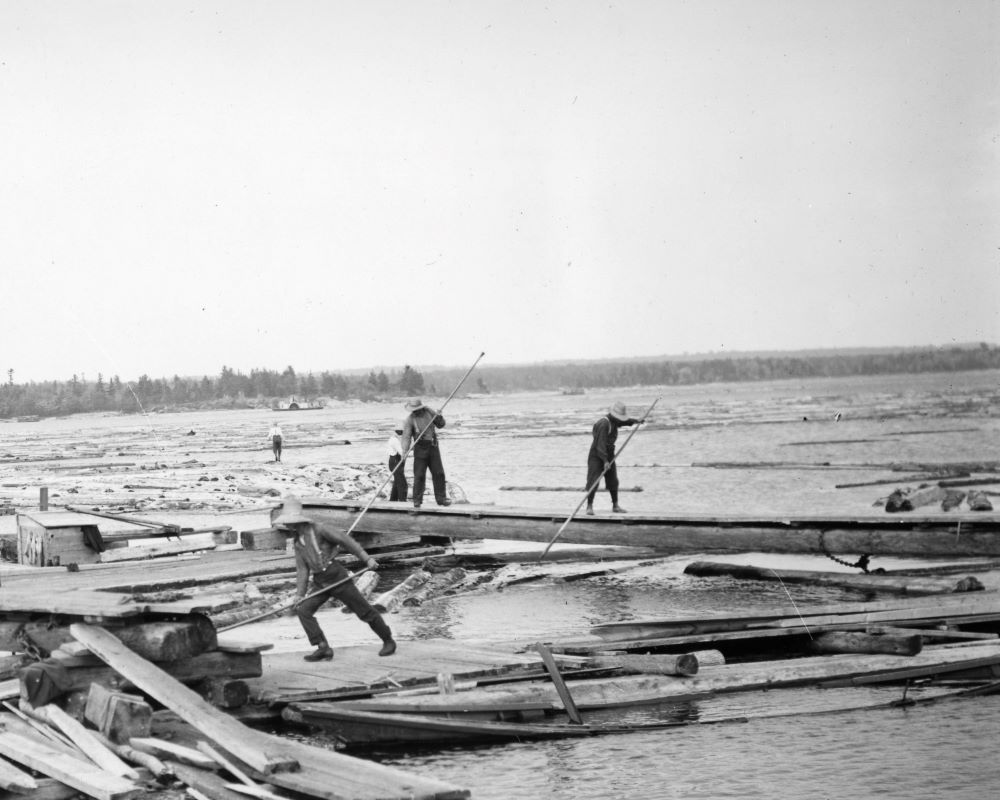 2002-0154 Charles Macnamara fonds, Arnprior & McNab/Braeside Archives.
Macnamara described the process of sorting logs at Cheneaux (Snow) Boom:
The logs coming in from the left are being separated… those of Gillies Bros. and McLachlin Bros. each into separate pockets, which will later be towed to the respective mills of these firms.
Archivist Laurie Dougherty interviewed Brian Rafter in June 2013. Click here to hear part of that interview where Brian talks about the sorting gap.