Go back
Gillies Mill at Braeside Ontario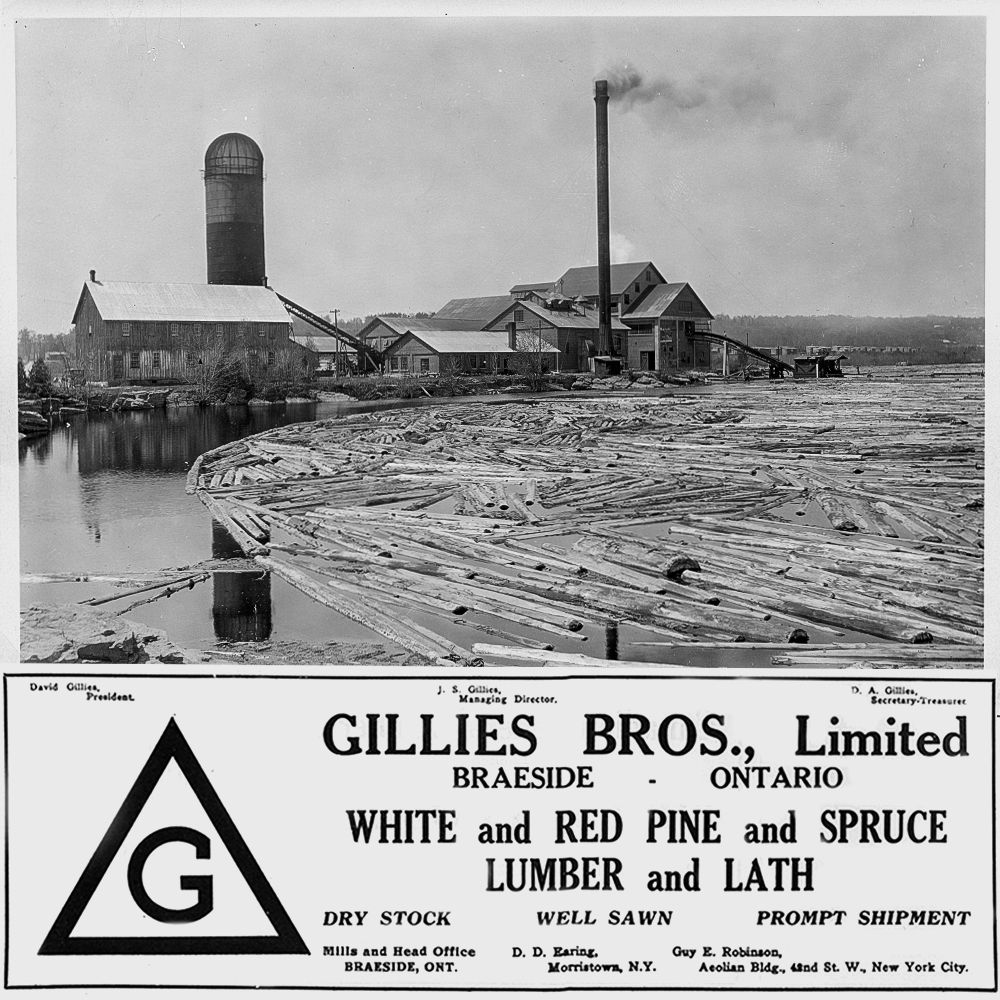 1995-0060  Gillies Family fonds, Arnprior & McNab/Braeside Archives.
Advertisement from the Canada Lumberman & Wood Worker, volume 41, no. 21, November 1, 1921 with photograph of the new Gillies Mill circa 1921.
Gillies Bros. new plant at Braeside Ont. is working splendidly – Structure is of steel, brick and concrete – the Equipment is all electrically driven – A New Epoch in Sawmill Construction.
Gillies Bros. new 'fireproof' mill at Braeside was built with reinforced concrete and eight inch brick walls on solid rock.  The firm took every precaution available to prevent another fire in their mill. According to the Canada Lumberman magazine, the new mill had a cutting capacity of 150,000 feet daily when it opened in 1921.
The 'G' contained in the triangle represents the company's distinctive lumber mark .